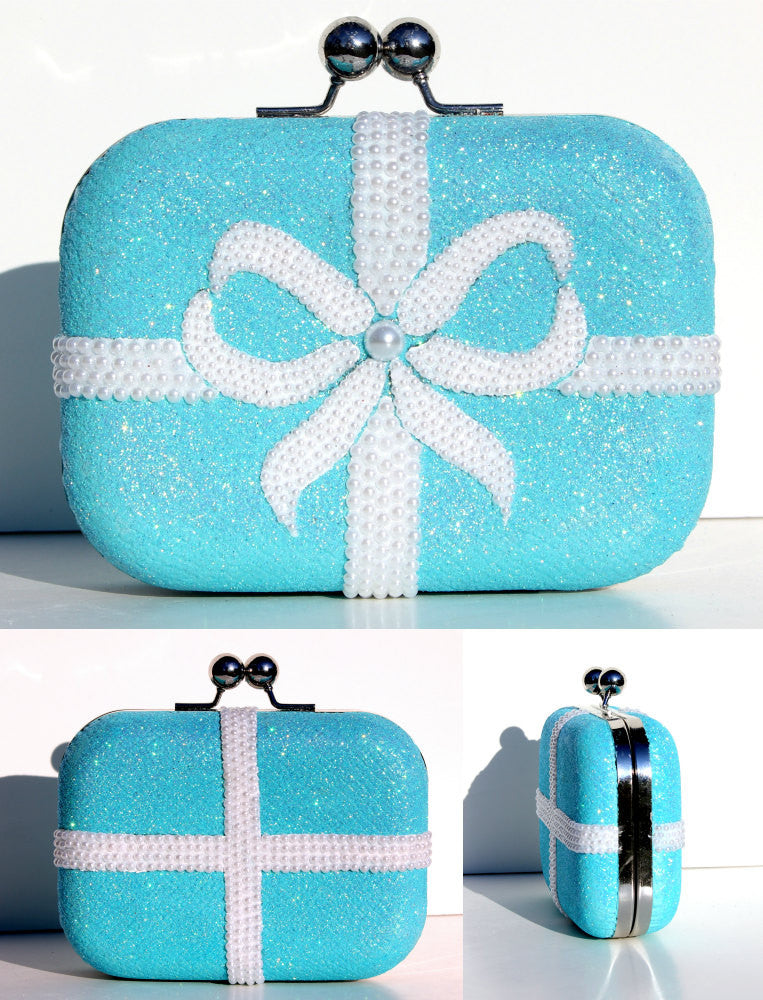 Blue Clutch with Swarovski Crystal & Pearls
Set yourself apart from the rest with this eye-catching and unmistakable Tiffany inspired blue glitter clutch accented with Swarovski crystals and pearls that delivers a dazzling sparkle in the palm of your hand. Paired with our Tiffany Heels you cannot go wrong.
Disclaimer: The clutch we use as a base can be changed at anytime and replaced by a similar hand bag. We will notify you if this happens and will work with you on a replacement that suits your needs best!
Please inbox us with any questions, we love to make new creations so please send us your ideas!
Thanks from the Girls at Wicked Addiction