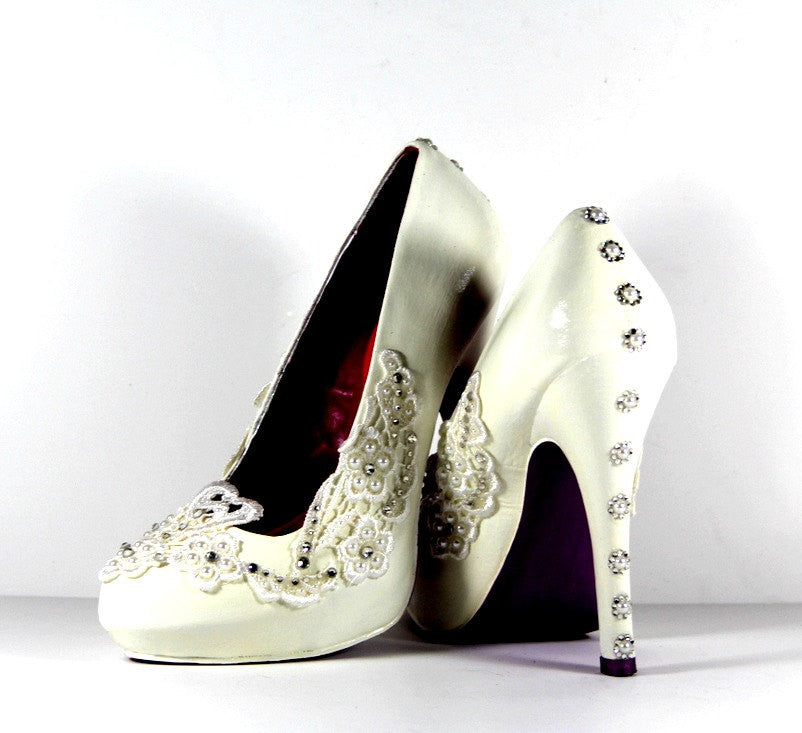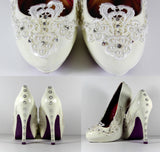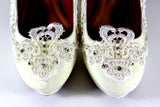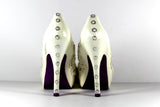 Hand-Painted Lace Heels with Swarovski Crystals & Pearls
Next to diamonds, lace and pearls are a girl's best friend.
These stunning and delicately sweet inspired feminine heels feature unique and thoughtfully placed lace, pearls, and Swarovski crystals. These darling little shoes would be perfect on your wedding day or if you were to be the bridesmaid as they are the perfect heel to complement the bride to be.
These heels were inspired by vintage wedding gowns of the 1930's and 1940's. This bride was wearing her grandmothers dress and we made them to fit the look of those decades. The soles are hand painted and can be painted any color. We can also custom create a look just for you all you need to do is messages us and we are always happy to help.
** Please note: These shoes are very time consuming to make and are in high demand they can take up to 4 to 6 weeks to ship.
Please inbox us with any questions, we love to make new creations so please send us your ideas!
Thanks from the Girls at Wicked Addiction