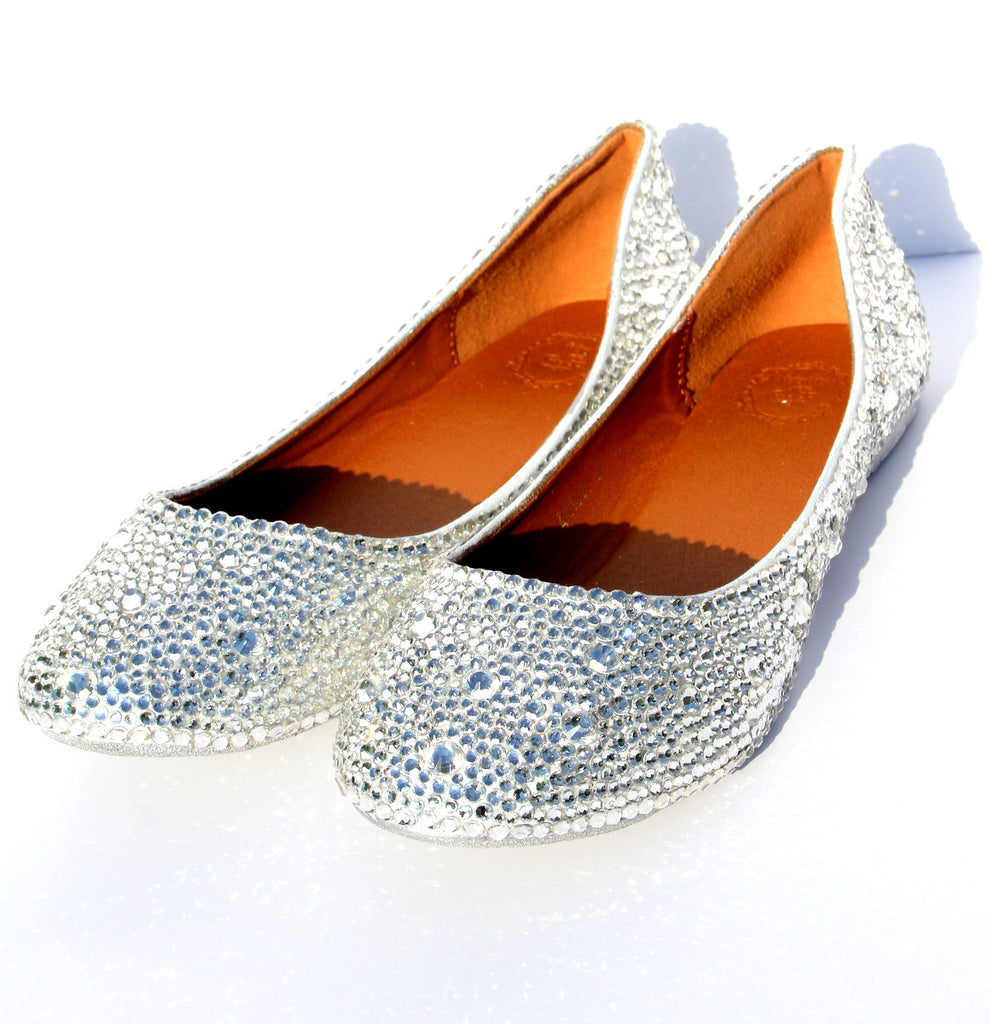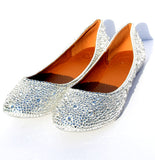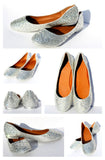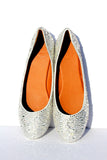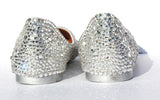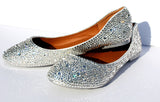 Sparkling Crystal Bridal Ballet Flats
These sweet silver crystal shoes are slightly understated compared to some of our other styles, but they are perfect for the lady who is looking for an outstanding special occasion shoe, but prefers to be closer to the ground in a low heel.
These ladies formal shoes have been painted silver (including the low heel) and then subjected to the "Wicked Addiction" process; individual silver Swarovski crystals are added and the resulting silver flats are worthy of being worn as Bridal shoes or to Prom or anywhere else that needs a bit of added sparkle. They would also be great as a pair of "back up" bridal shoes to dance at your reception if you have made the choice to go sky high for your wedding shoes.
** Please note: These shoes are very time consuming to make and are in high demand they can take up to 4 to 6 weeks to ship.
Inbox us with any questions, we love to make new creations so please send us your ideas!
Thanks from the Girls at Wicked Addiction