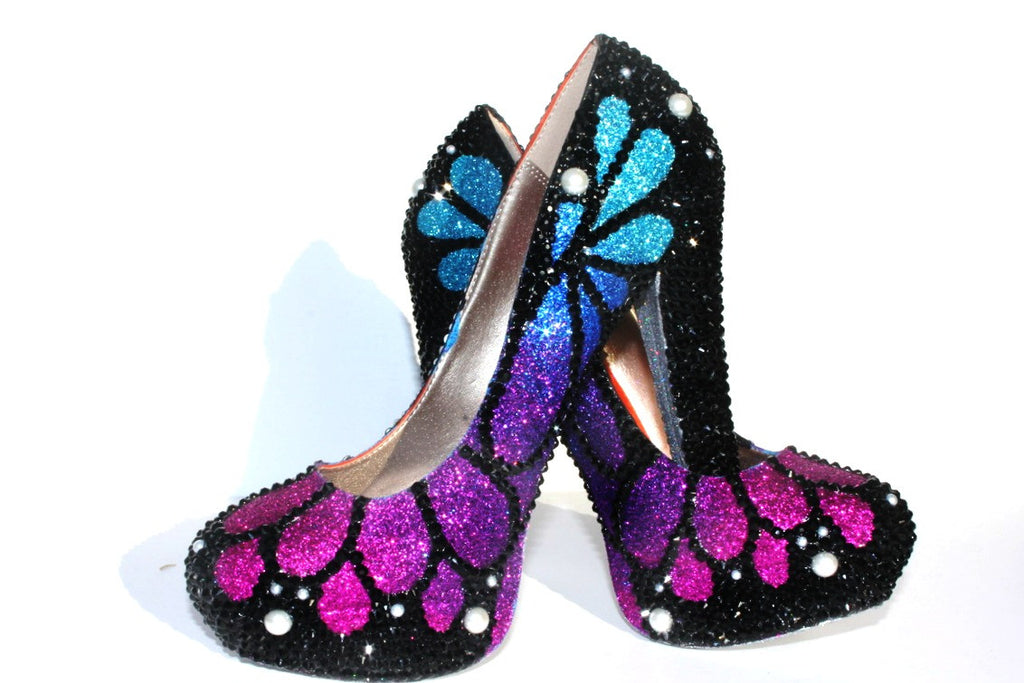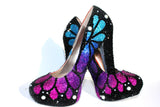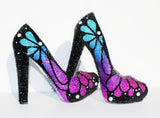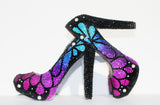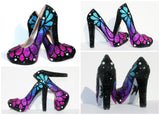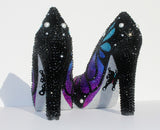 Swarovski Crystal Butterfly Heels
Fly away to paradise in these ombre heels.
These omber BUTTERFLY HEELS are absolutely darling for any woman. Adorned in black Swarovski crystals shaped in a delicate butterfly winged pattern embracing the purple, blue, turquoise, pink, and red ombre effect and vibrant colors of the glitter.
These are absolutely stunning and unlike anything else you'll see. To complete the intricate butterfly patter you'll find along the soles a delicate patterned black butterfly surrounded by silver glitter.
Fly away to sublime beauty in these butterfly crystal heels..
Hand painted and encrusted with Swarovski crystals. These can be customized to your liking and we can create the shoes of your dreams. We take the your ideas and help you bring them to life. Whether it is for your wedding day or your birthday party we make the prettiest heels just for you.
** Please note: These shoes are very time consuming to make and are in high demand they can take up to 4 to 6 weeks to ship.
Please inbox us with any questions, we love to make new creations so please send us your ideas!
Thanks from the Girls at Wicked Addiction