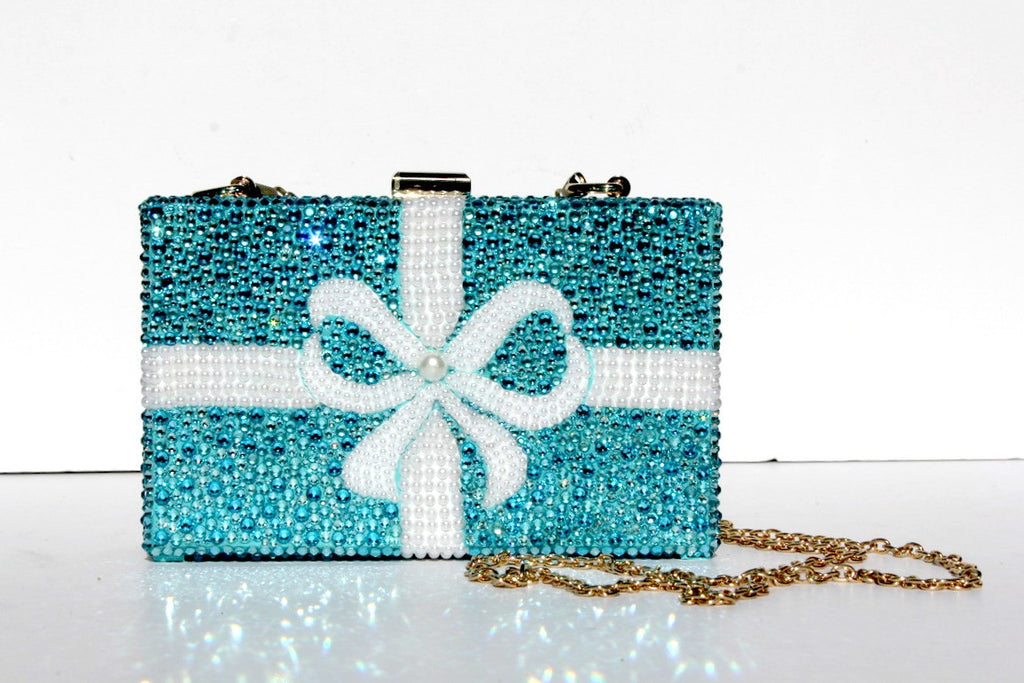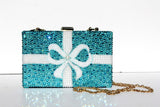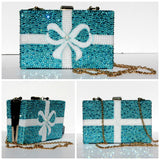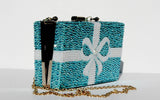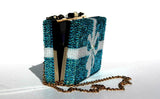 Swarovski Crystal Clutch in Tiffany Aqua Blue
Do you dream of beautiful crystal clutch purses?
Well we do and we dreamed up this elegant aqua and silver clutch bag to make a perfect bridal accessory or special occasion bag.
The box-style handbag is covered in gorgeous aqua crystals with a pretty white pearl "gift bow". The bag has a gold chain shoulder strap to make it easy to carry and gold catch closure.
To make the designs on this Swarovski crystal clutch bag, we start by painting it with glitter paint. We then add the crystals and pearls one by one to create the finished design. Oh, and did we mention that there are matching shoes? Put the bag into your cart now and click over to add the shoes for wedding or special occasion accessory perfection!
Here's the link: http://ourwickedaddiction.com/products/16527519-aqua-and-silver-wedding-shoes-crystal-wedding-shoes-swarovski-crystals-di
Bag dimensions: 8" x 6" x 2"
** Please note: These shoes are very time consuming to make and are in high demand they can take up to 4 to 6 weeks to ship.
Inbox us with any questions, we love to make new creations so please send us your ideas!
Thanks from the Girls at Wicked Addiction