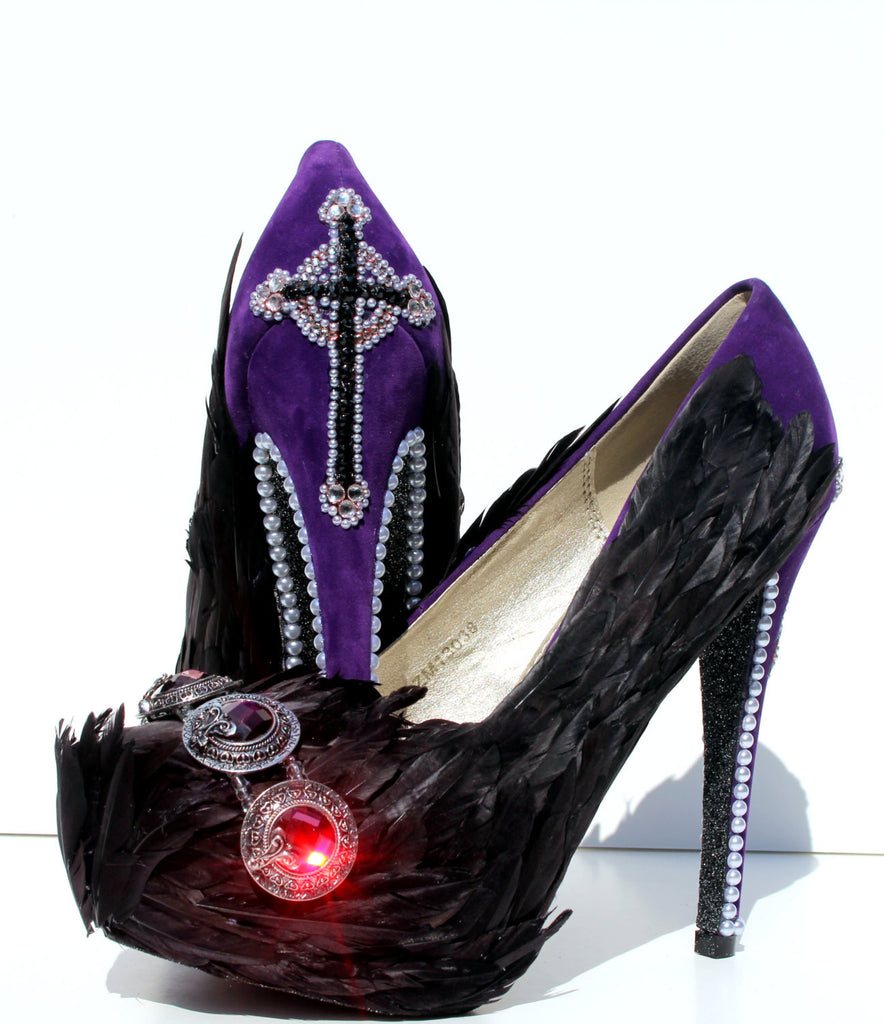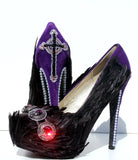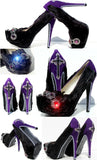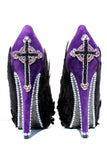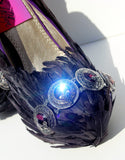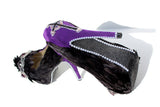 Black Swan Feather Gothic Crystal Heels
Graceful meets gothic in these Black Swan inspired heels. While we don't intend for you to do any plies or pirouettes in these head turning heels, we ensure that you will receive rave reviews on the artistic elements alone. Covered in black feathers with pearl and crystal accents they can make the right outfit go from fantastic to phenomenal. The intricate detail on the placement of each feather is set off by the hand painted cross embellished with Swarovski crystals and pearls
The pearls and crystals accentuate the heels and bring these shoes to life. These shoes are custom made by hand and blinged out. These custom heels have over 200 black goose feathers applied to them. It takes over 20 hours to create these amazing heels that are a work of art. These shoes can also be customized with your wedding date and/ I DO in crystals!
Get the attention you deserve…"The only person standing in your way is you", and you should definitely be standing in these shoes.
Please inbox us with any questions, we love to make new creations so please send us your ideas!
Thanks from the Girls at Wicked Addiction