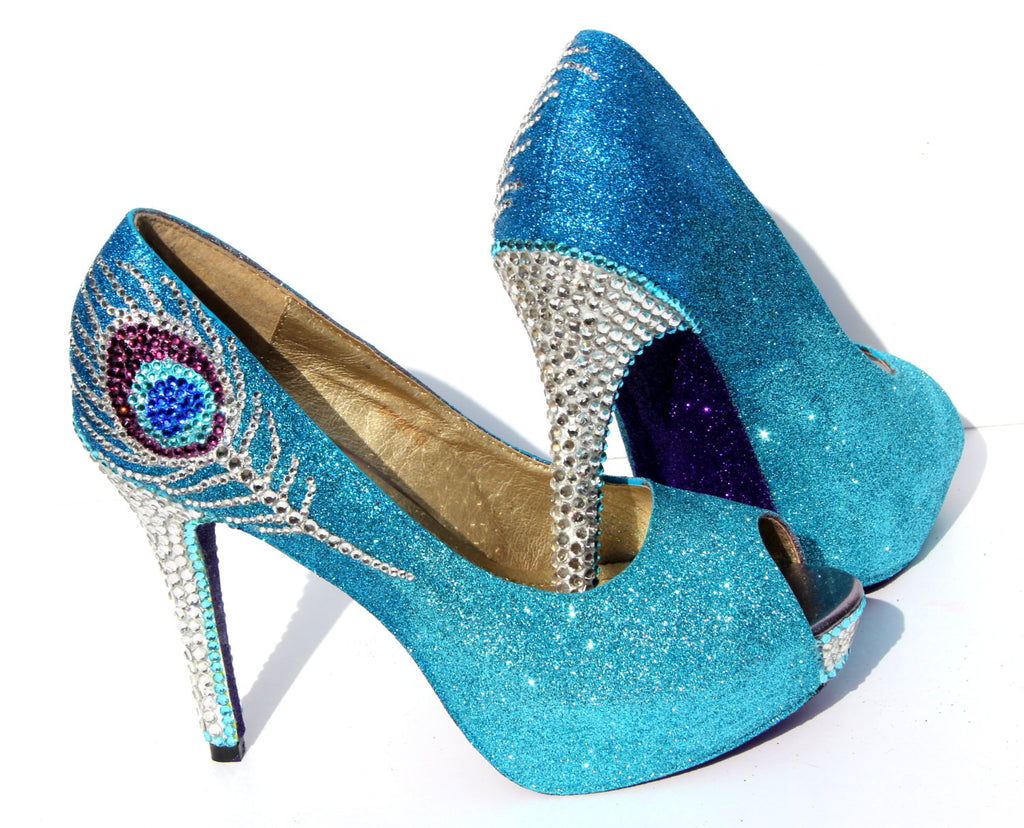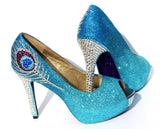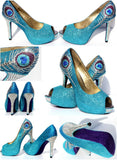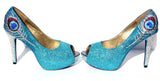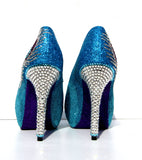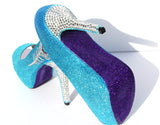 Crystal Peacock Feather Peep Toe Heel
The unforgettable and unmistakable crystal peacock feather that catches attention immediately when it is seen on these elegant shoes. The aqua blue ombre colored glitter sets off the top of the heels. Eggplant purple glitter on the soles and last but not least aqua and clear Swarovski crystals to accent the heels. You know you will be as proud as a peacock and be as beautiful too.
These are simply "AMAZING" heels!
These can be made in 4 inch platform closed toe heels, 5 inch closed toe platforms, or 5 inch peep toes (as shown). Also if you would like to change the color scheme up that would be easy as just letting us know in a message.
Please inbox us with any questions, we love to make new creations so please send us your ideas!
Thanks from the Girls at Wicked Addiction