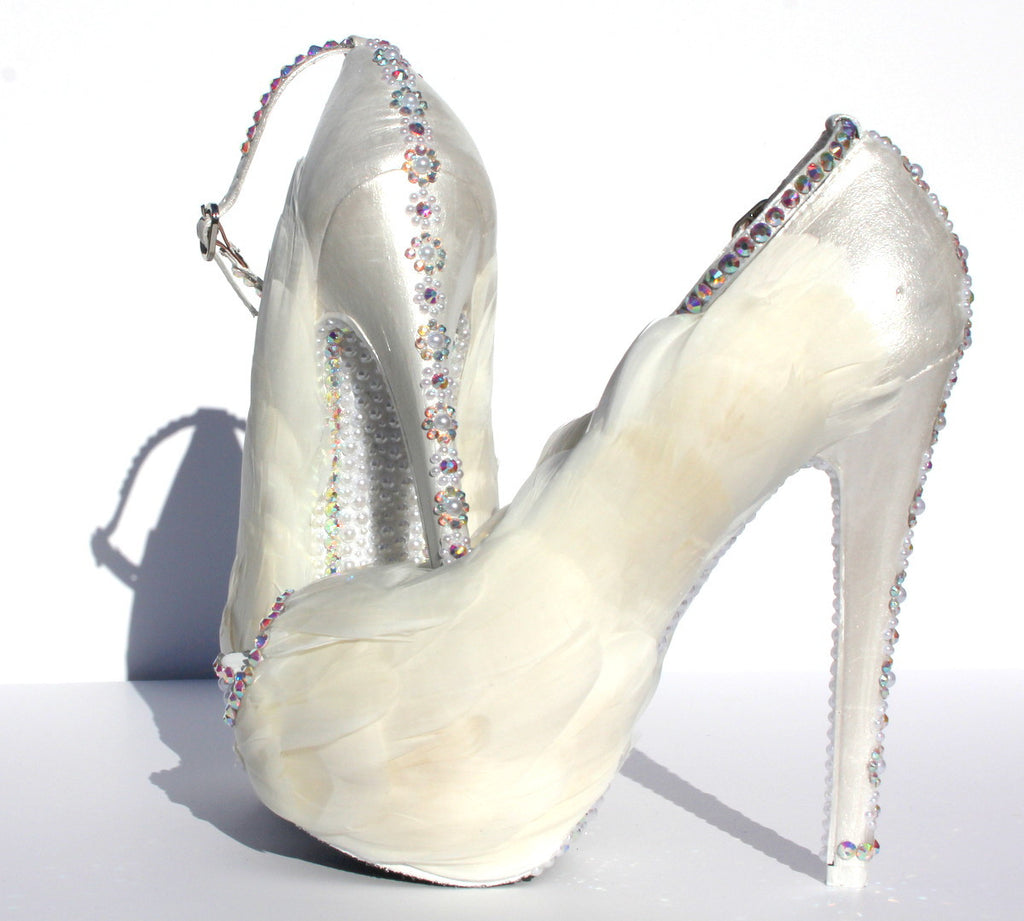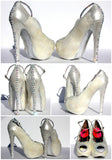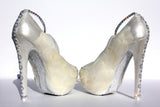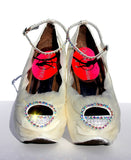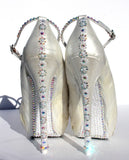 Feather "White Swan" Peep Toe Heels
These white feather wedding shoes are the height of sophistication and elegance! The exquisite peep toe shoes are adorned with real feathers and feature ankle straps and stiletto platform heels. In addition to being a great choice for a classical white wedding shoe, they will also make lovely prom shoes or could even be worn as part of a swan costume for a refined Halloween ensemble.
The beautiful "White Swan" shoes are created using real goose feathers, each one individually adhered to the satin shoes. Of course, we have also added some bling here and there to take the design to the next level of class with Swarovski crystal flowers on the heels and straps plus pearls on the soles.
This design is also available without the ankle strap:
http://ourwickedaddiction.com/collections/617740-wedding-collection/products/6109615-white-feather-high-heels-with-ab-crystals-and-pearls-aka-white-swan-wedding
The shoes pictured and the ones that you will receive are MADE IN THE USA in limited quantities and are a Wicked Addiction original design. We pour our hearts and souls into designing and making our shoes! Please be wary of imitations!
** Please note: These shoes are very time consuming to make and are in high demand; they can take up to 4 to 6 weeks to ship.
Please inbox us with any questions, we love to make new creations so please send us your ideas!
Thanks from the Girls at Wicked Addiction