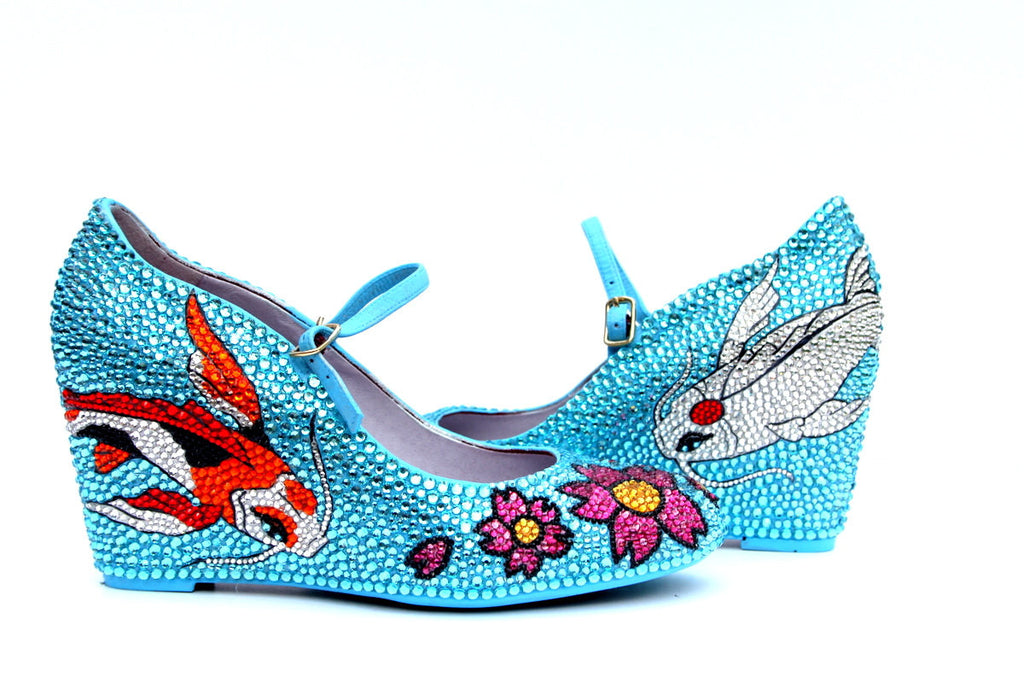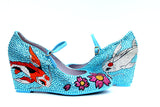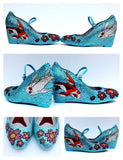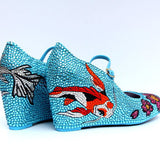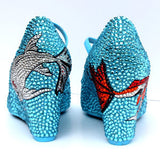 Koi & Cherry Blossom Crystal Mary Jane Wedges
Koi fish are a symbol of good fortune. Cherry blossoms symbolize life, and how it is ever changing; blossoms of varying sizes, and varying stages of life,
from tiny buds to full blossoms.
These heels are truly a great work of art. Adorned in over 8,000 Swarovski crystals in several colors including clear, topaz, aqua, rose, smoked topaz, sun and light Siam. First we hand painted these heels in detail and then each crystal is placed on to create one amazing unforgettable look.
The artwork and crystal work wraps around the back of the heels so you can see the images from every angle of these one of a kind works of art.
Please inbox us with any questions, we love to make new creations so please send us your ideas!
THESE ARE MADE TO ORDER SO PLEASE ORDER IN ADVANCE. Will take 4-8 weeks to create or inbox us for a rush order. We can also customize these to make them your own just let us know what you have in mind.
Thank you from the Girls at Wicked Addition