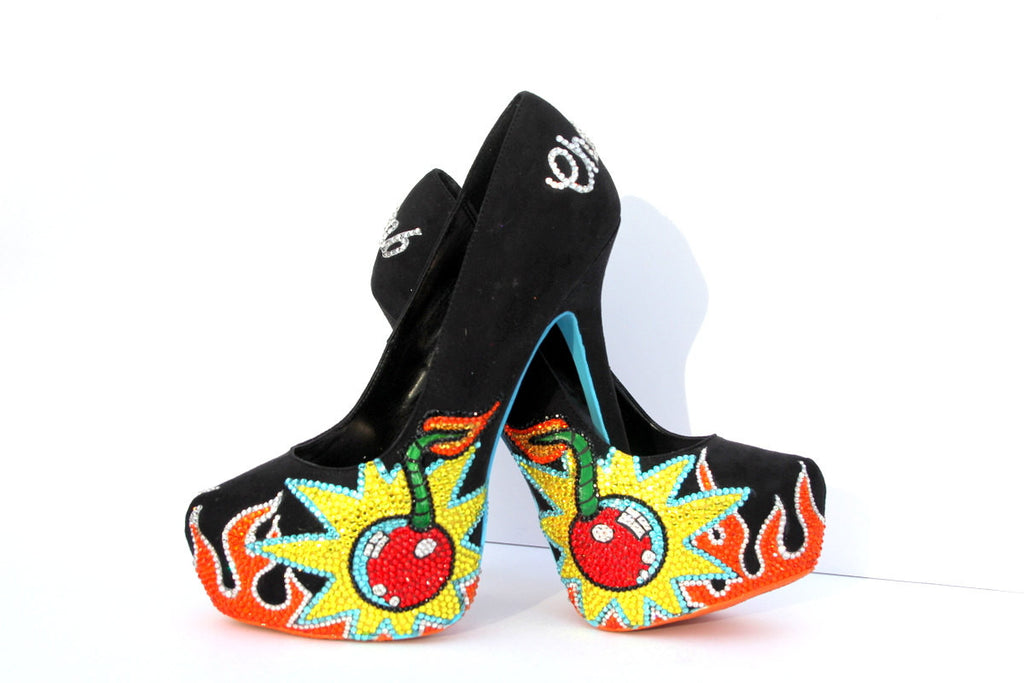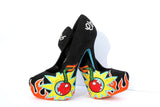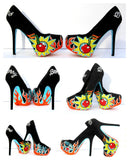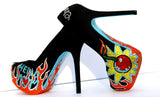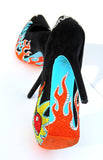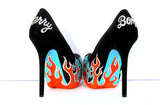 Cherry Bomb Hand Painted Crystal Heels
Hello Daddy, Hello Mom.....I am your ch ch ch cherry bomb?
We all know that song from the seventies 'Cherry Bomb' now it's your turn to show off your cherry bomb self. These hot and sexy heels are hand painted and then embellished with yellow, red, blue, and flaming orange Swarovski crystals. These are custom made and one of a kind hot heels with the flames to prove it! These are also perfect pin up heels because they are da bomb!
Melt his heart and light his fire with these sexy heels!!
All shoes are made to order and take 4-6 weeks to make custom for just for you!
Please inbox us with any questions, we love to make new creations so please send us your ideas!
Thanks from the Girls at Wicked Addiction!