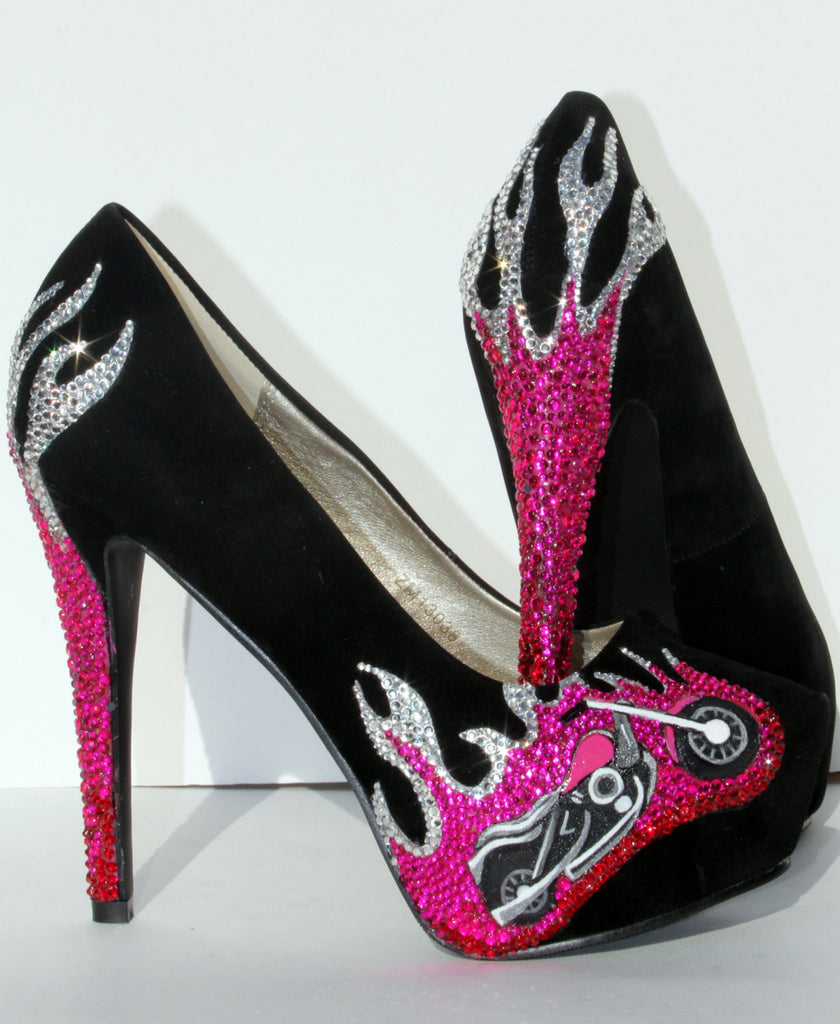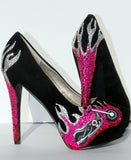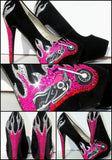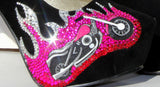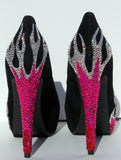 Pink & Black Crystal Biker Chic Heels
Make your presence known in these custom made just for you, one of a kind, Biker Chic or Motor Cycles crystal heels; covered in Swarovski Crystals and ultra fine glitter to create a diamond-like shine so fans can see you coming from a mile away! (wink wink)
These are black faux suede pumps, that we hand paint with "love and sole". We do art work on each side of the shoes, that can take up to 18 hours per pair. Then to maximize the "wow" effect we apply paint and crystals. There are , flames placed on the back, heel and sides of the shoes and a HD Bike then we apply Swarovski Crystals!
You can either do Silver, Pink, and Red or the Famous Black and Oranges!
These pumps have a 5 inch heel that run true to size. Please feel free to ask us anything.
Thank you from the girls at Wicked Addition