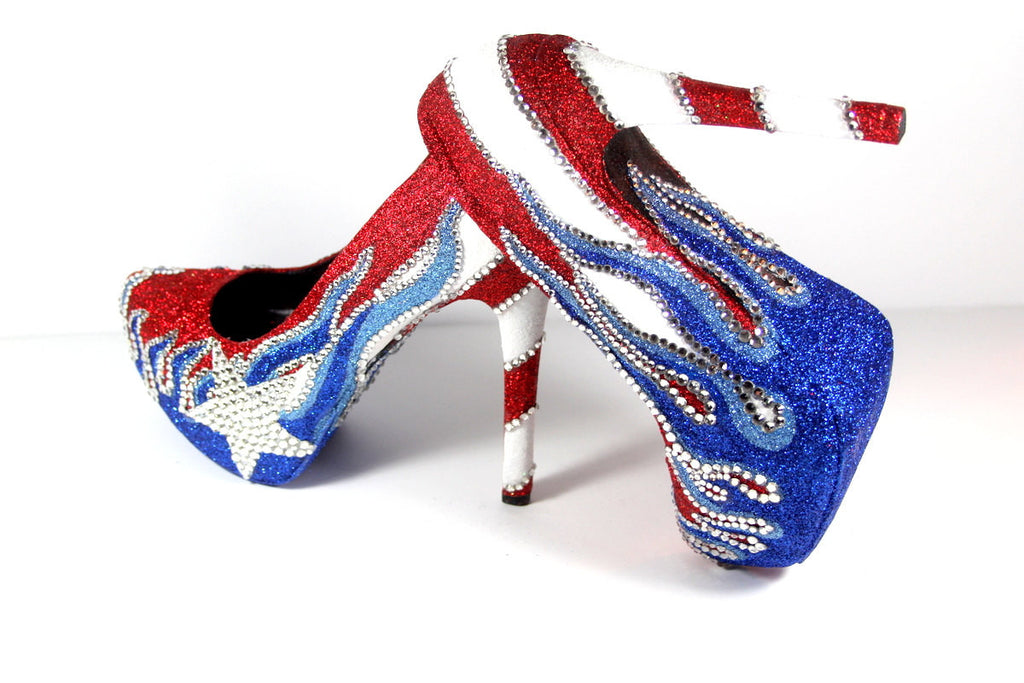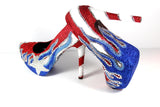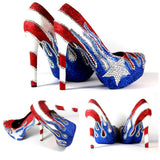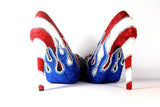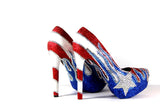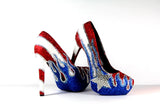 Puerto Rican Flag Glitter Crystal Heels
The flag of Puerto Rico represents and symbolizes the island of Puerto Rico and its people. Who says a girl can't represent her love for her people, too? Puerto Rican Flag Heels are adorned with fabulous red, white, and blue glitter. The silver star set off the blue ombre flames, lined in crystals to show that your love for this island, rings true from your head to your toes.
All of our creations take 4-6 weeks to create, so please keep this in mind when you place your orders.
Please inbox us with any questions, we love to make new creations so please send us your ideas!
Thanks from the Girls at Wicked Addiction