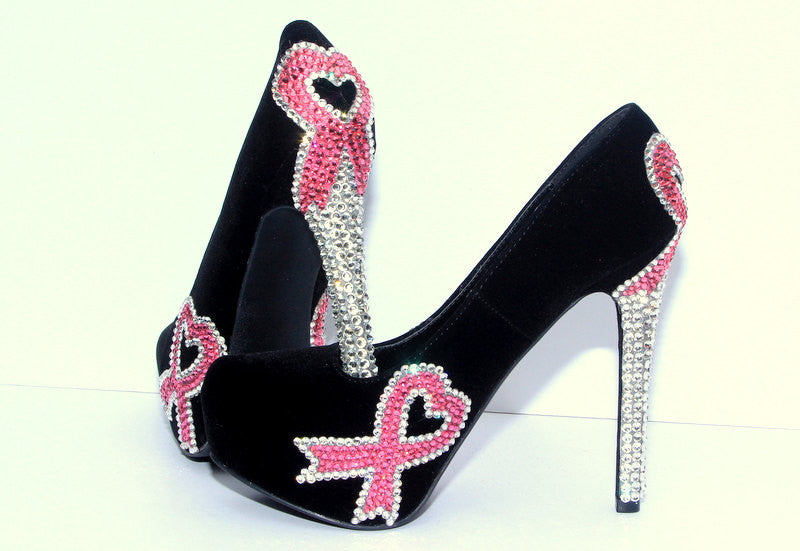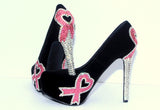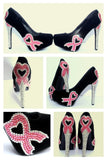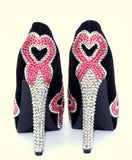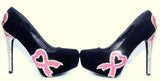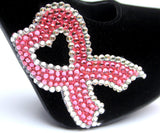 Breast Cancer Heart Ribbon Black Heels
These sleek black heels are hand-painted with pink breast cancer ribbons that are covered in Rose and Clear Swarovski crystals. We have also added a all crystal heel that adds a beautiful contrast. These are very classy and they make a statement of both beauty and strength.
The pink ribbon is an international symbol of breast cancer awareness. Pink ribbons, and the color pink in general, identify breast cancer and express support for women with breast cancer.
These heels can be personalized for to share your support for the fight!
** Please note: These shoes are very time consuming to make and are in high demand they can take up to 4 to 6 weeks to ship.
Please inbox us with any questions, we love to make new creations so please send us your ideas!
Thanks from the Girls at Wicked Addiction