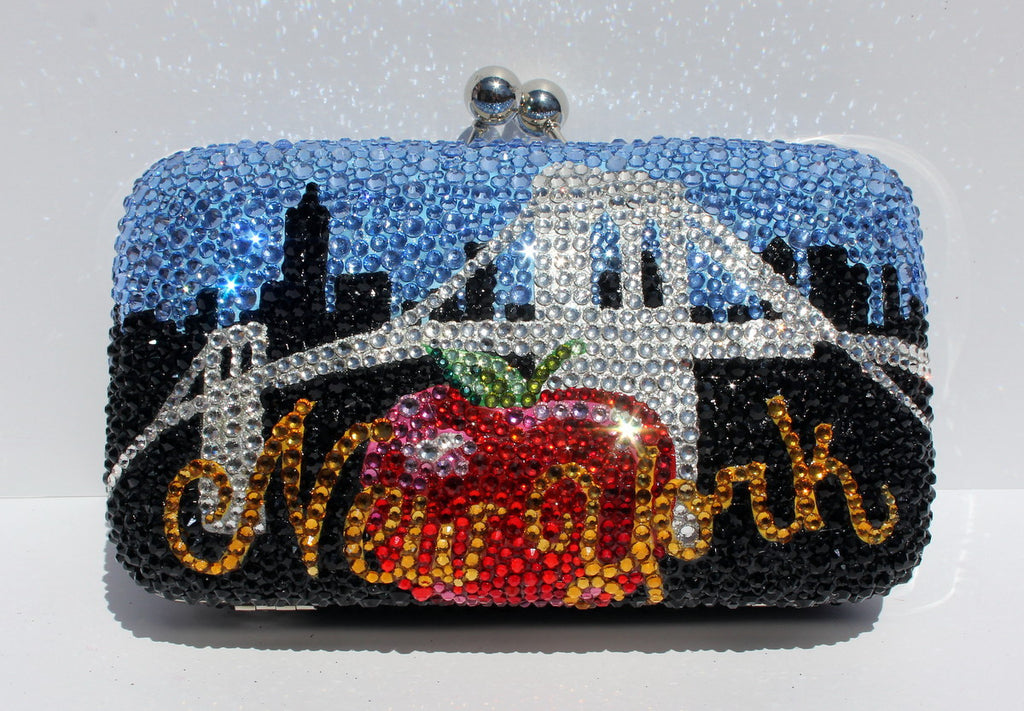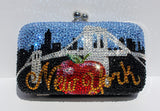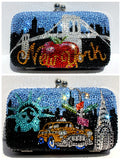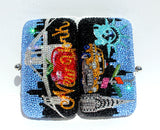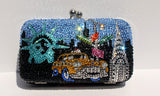 Crystal New York Purse: Clutch with Famous NY Icons
Represent the Big Apple in a small, but flamboyant way at your wedding or prom with this colorful New York Purse. The bright and glittery crystal clutch is as vibrant and full of character as NYC itself! The design features vivid colors and iconic New York landmarks like the Statue of Liberty, Brooklyn Bridge, a yellow taxi cab and the famous skyline. This lively little clutch will make a great bridal accessory especially if you've left a piece of your heart in New York.
This unique New York bag is given an introduction to the Wicked Addiction style with a coat of hand painted glitter. The dazzling artwork is then added to this New York bag using tiny Swarovski crystals to create a stunning glittery work of art you can carry around with you!
The bag pictured and the one that you will receive is MADE IN THE USA in limited quantities and are a Wicked Addiction original design. We pour our hearts and souls into designing and making our bags and shoes! Please be wary of imitations!
** Please note: These bags are very time consuming to make and are in high demand; they can take up to 4 to 6 weeks to ship.
Please inbox us with any questions, we love to make new creations so please send us your ideas!
Thank You,
From the Girls at Wicked Addiction