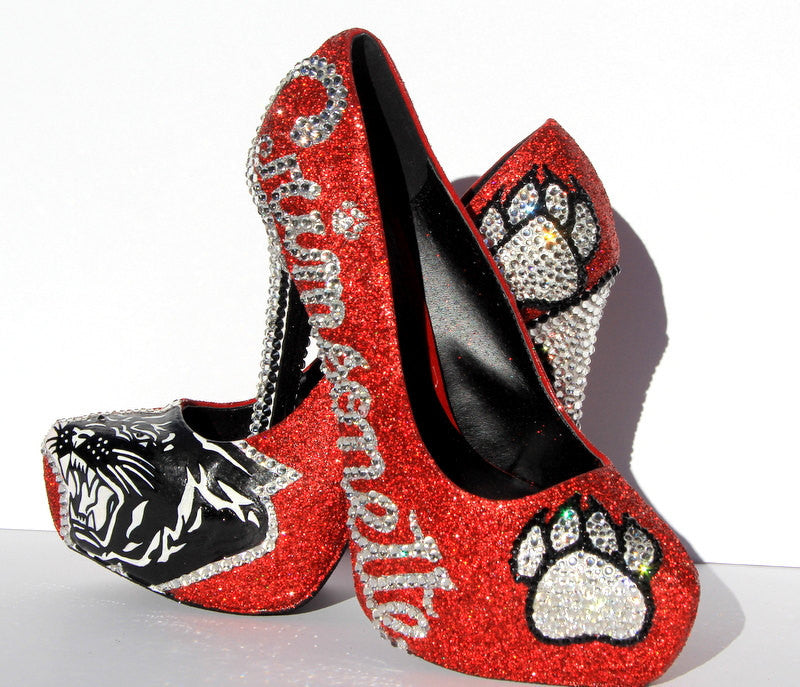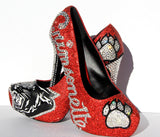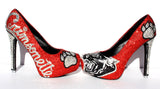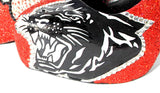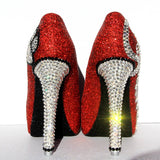 High School Grad/Prom Crystal Shoe, Customize with YOUR School Mascot
Look cool in these school pride heels!
Show of your support for the super sexy prom, graduation, or school pride heels with your own unique team support memorabilia. We will hand paint these heels with your schools mascot and colors!
Decked to the nines with a school mascot or logo, with Swarovski crystals heels, and the large crystal title also in Swarovski crystals and finished in a glitter of your choice, these are the heels to wear at the next event! In fact, you may steal the show from the little darlings with your bold school pride heels!
** Please note: These shoes are very time consuming to make and are in high demand they can take up to 4 to 6 weeks to ship.
Please inbox us with any questions, we love to make new creations so please send us your ideas!
Thanks from the Girls at Wicked Addiction