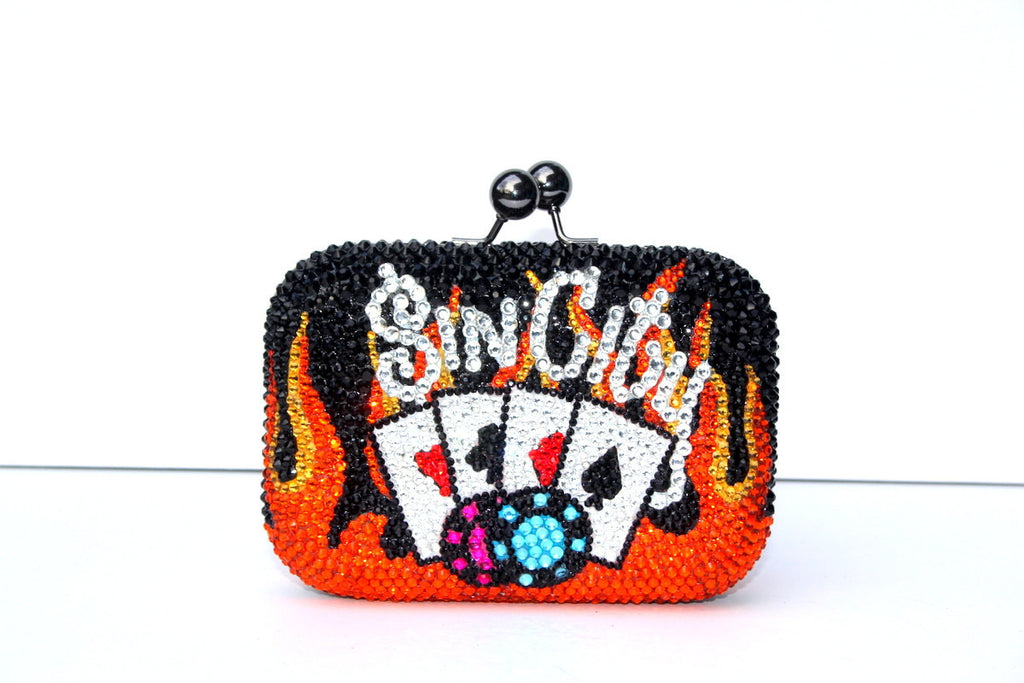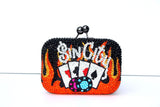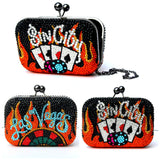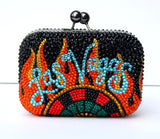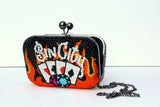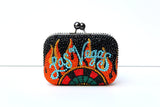 Las Vegas Sin City Crystal Clutch
Show off your fun and spontaneous side with this cute clutch!
Las Vegas is the city of sin. If you're going to Las Vegas or if you're going out to party like you're in Vegas for a fun, hot, and sexy night then you need this clutch. After all, as they say what happens in Vegas stays in Vegas. This Swarovski crystal clutch features flaming hot red flames with the 'Las Vegas' and 'Sin City' signs and rich gambling games and symbols such as roulette, craps, blackjack, and poker.
Covered in hundreds of Swarovski crystals that will be sure turn heads and have you be the center of attention among all the glitz and glam that is VEGAS BABY! And be sure to look for our matching heels they ROCK!

** Please note: These shoes are very time consuming to make and are in high demand they can take up to 4 to 6 weeks to ship.
Please inbox us with any questions, we love to make new creations so please send us your ideas!
Thanks from the Girls at Wicked Addiction