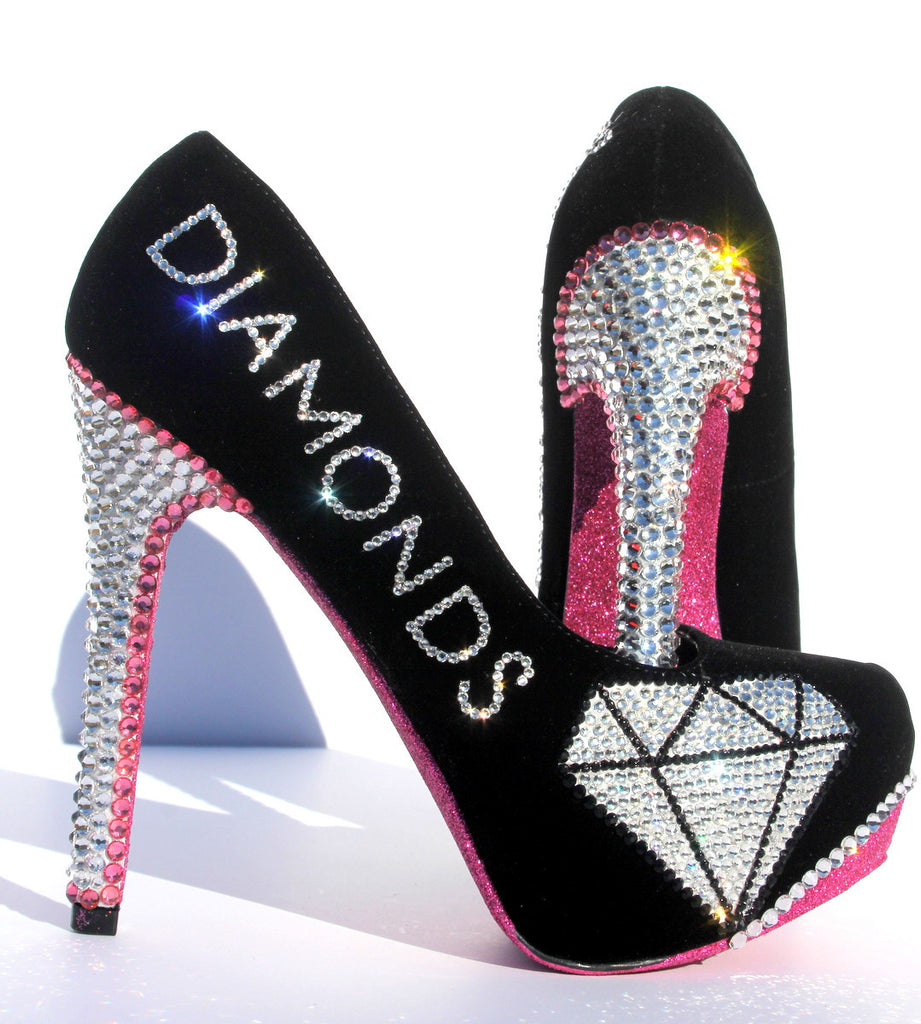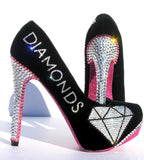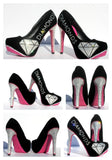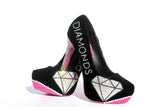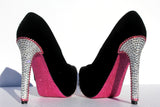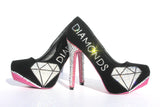 Pink & Black Crystal "Diamond" Heels
Diamonds can be a girls best friend and it's time to rock that bling with our original design. Your feet will feel fabulous in this daring design whether you chose to wear them as bridal shoes, prom shoes, party shoes or "just because I feel like it" shoes.
These shoes start out black pumps before receiving a "Wicked Addiction" makeover to begin their new life as a pair of bling heels! Then Swarovski crystals are individually added to create the dazzling diamonds designs as well as the word "DIAMONDS" and a highlight around the base of the platform soles. The stiletto heels also receive star treatment with a coating of individual crystals and the bottom of each sole is painted in pink glitter.
These are the shoes that your heart wants! You don't want your heart to be sad, do you? Nope, we thought not! All you have to do is hit "ADD TO CART" and they can be yours!
The shoes pictured and the ones that you will receive are MADE IN THE USA in limited quantities and are a Wicked Addiction original design. We pour our hearts and souls into designing and making our shoes! Please be wary of imitations!
** Please note: These shoes are very time consuming to make and are in high demand; they can take up to 4 to 6 weeks to ship.
Please inbox us with any questions, we love to make new creations so please send us your ideas!
Thanks from the Girls at Wicked Addiction