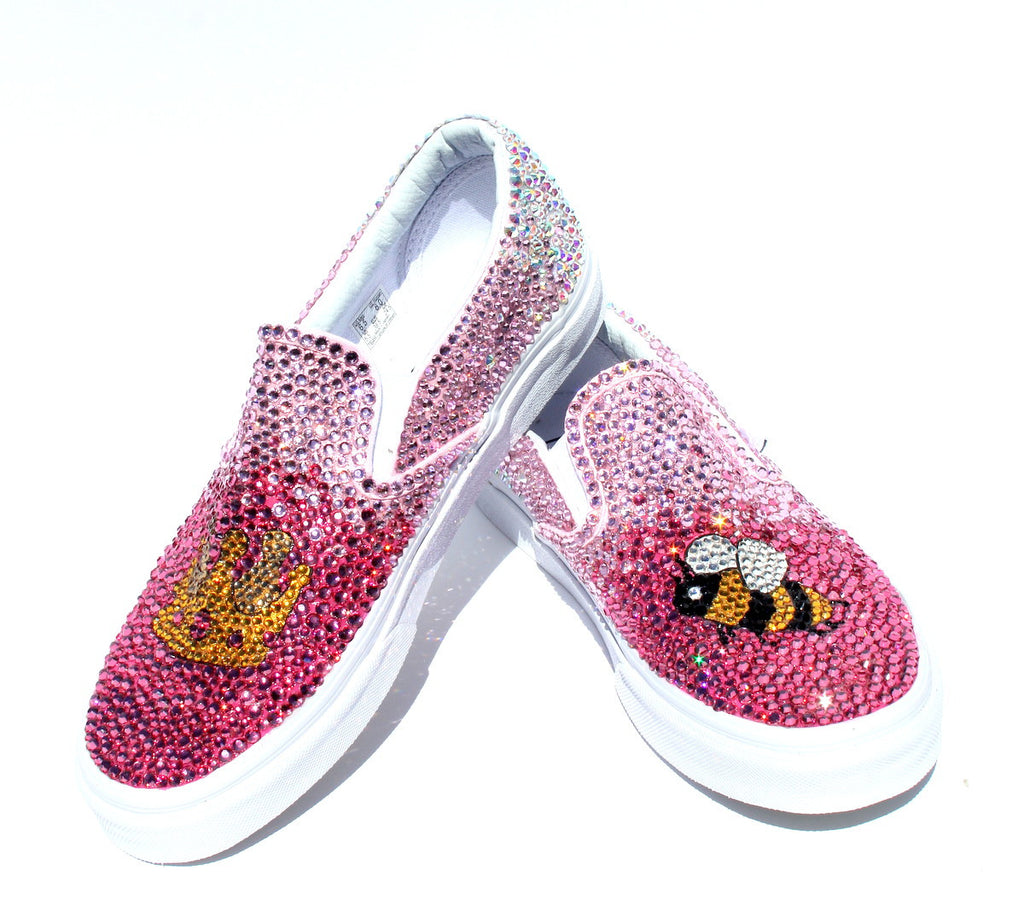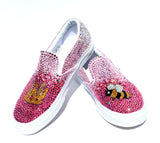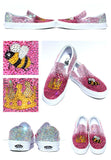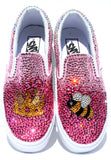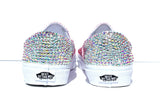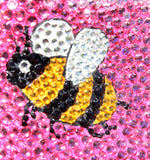 Pink Ombre "Queen Bee" Crystal Shoes
Be the Queen Bee with these sparkling,
pink Swarovski crystal shoes.
You definitely won't want to keep these pink glitter Vans to yourself, so take them for a spin on the dance floor the next time you're invited to a wedding or formal event. Or just wear them wherever you go because they're totally awesome and the world needs to see you in them!
Our crystal Queen Bee crystal Vans have a cute bumble bee on one toe and a golden crown on the other. The pink ombre shoes have darker pink crystals at the front of the toe which gradually changes through light pink to silver at the back of the heel. The ombre effect and the cute honey bee characters are created by adding individual crystals to the design to create the wonderful shoe bling that you see here.
** Please note: This clutch is very time consuming to make and are in high demand they can take up to 4 to 6 weeks to ship.
Inbox us with any questions, we love to make new creations so please send us your ideas!
Thanks from the Girls at Wicked Addiction