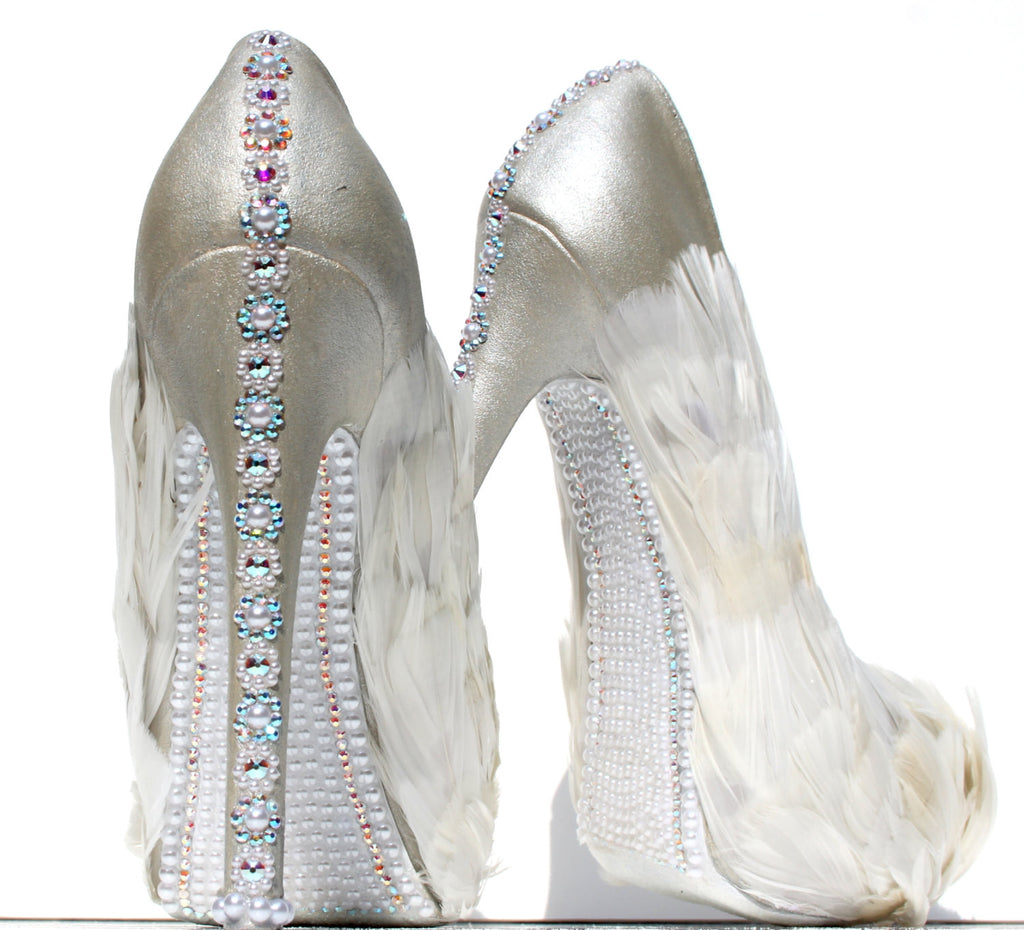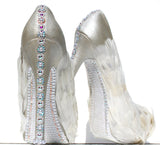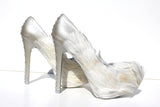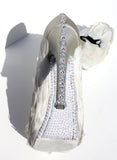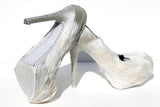 White Swan Feathered Crystal Bridal Heels
Known for its beauty and grace the White Swan glides above the water without creating a ripple, a glass mirror her only double and what a splendor she is. These shoes are inspired by the loveliness and elegance of the swan, adorned in whimsical white feathers and embellished in the shine of beautiful pearls and sparkling crystals. These shoes will portray your sense of unique exquisiteness and fashion, whether you are wearing these on your wedding day or making a stylish entrance…the stage is yours.

The Pearls and Swarovski crystals accentuate the heels and bring these shoes to life. These shoes are custom made by hand and blinged out. These custom heels have over 200 beached goose feathers applied to them. It takes over 20 hours to create these amazing heels that are a work of art. These shoes can also be customized with your wedding date and/ I DO in crystals!
Don't let anyone let you think you are an ugly duckling, we know you are a beautiful swan.
Please inbox us with any questions, we love to make new creations so please send us your ideas!
Thanks from the Girls at Wicked Addiction