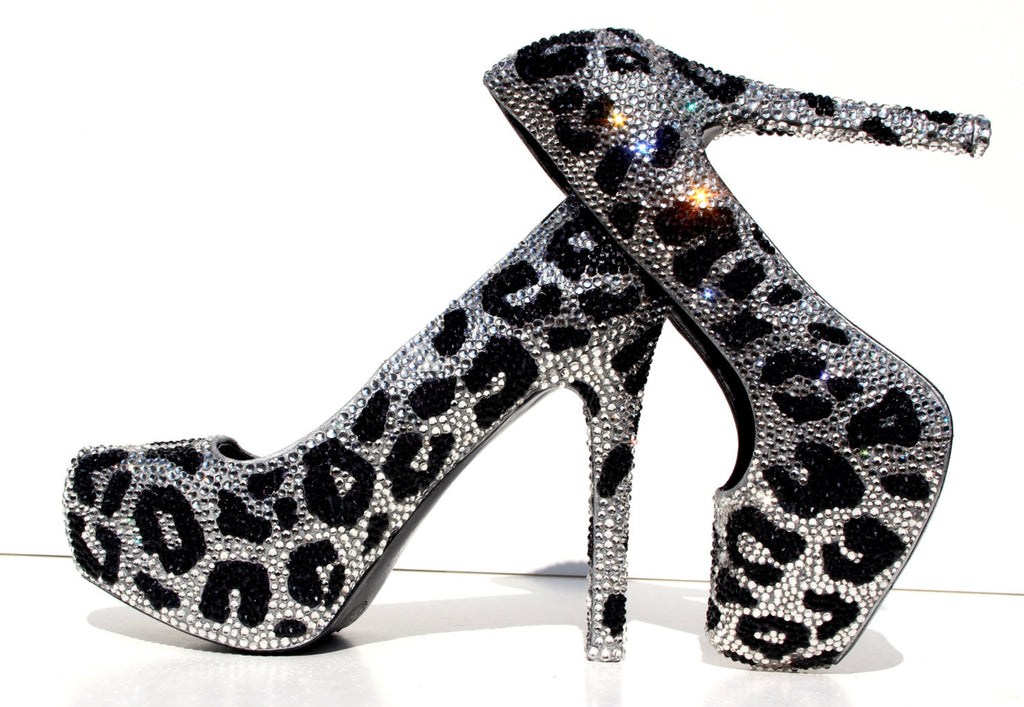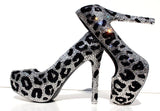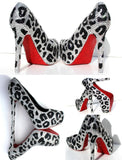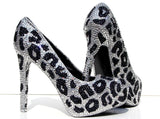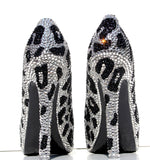 Leopard Crystal Heels with Red Soles
Hear my roar!
These shoes are sure to dazzle as you make an entrance everywhere you go. Completely embellished in clear and black crystals complimenting the distinguished features of the rosettes every step you take will shimmer and shine. The stealthy sleekness of this cunning animal pattern makes these shoes the envy of divas and leopard lovers alike.
There are over 4000 Crystals on this one of a kind hand painted kitty creation. And, we took it one step further by letting you select what color of paint you want in HIGH GLOSS shine on the soles. (the ones pictured are in black)
A leopard cannot change it spots, and really why would you want it to? Show them who's the cat's meeeeeeooooow!
THESE ARE MADE TO ORDER SO PLEASE ORDER IN ADVANCE. Will take 4-6 weeks to create or inbox us for a rush order. We can also customize these to make them your own just let us know what you have in mind.
Thank you from the girls at Wicked Addition