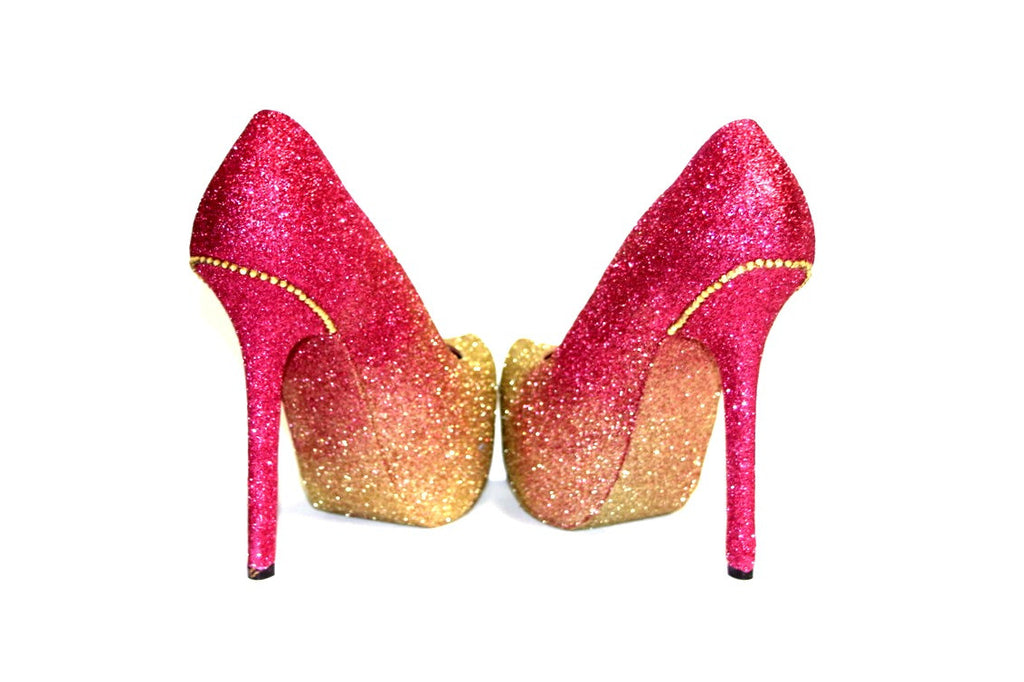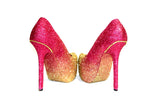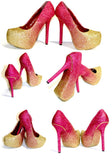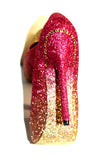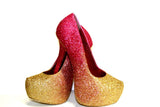 Rose Gold Glitter Ombre Heels
You'll be ready to PARTY with these sensational red and gold, high-heeled, hand-painted glitter shoes!
Any party, any time…wedding, prom, bachelorette party…just add shoes and GO! These shoes are inspired by the colors of the sun and they will look amazing with any kind of formal outfit at any special occasion! They have high, high heels with a platform sole to add even more height. Are you in shoe love yet? We are!
To create these beautiful shoes we hand-painted a pair of plain satin shoes with gloriously colored glitter. Even the heels and soles are glittery! To this glittery ombre awesomeness we add Swarovski crystal accents for a shoe that rivals the beauty of a tropical sunset!
Rose Gold Glitter Heels, Ombre, High Heel, Hand-Painted, Glitter Shoes, Wedding Shoes, Party, Prom, Bachelorette, Platform Sole, Swarovski Crystal, Bling Shoe
We look forward to hearing from you and help you with your custom creation!
.
** Please note: These shoes are very time consuming to make and are in high demand they can take up to 4 to 6 weeks to ship.
Please inbox us with any questions, we love to make new creations so please send us your ideas!
Thanks from the Girls at Wicked Addiction