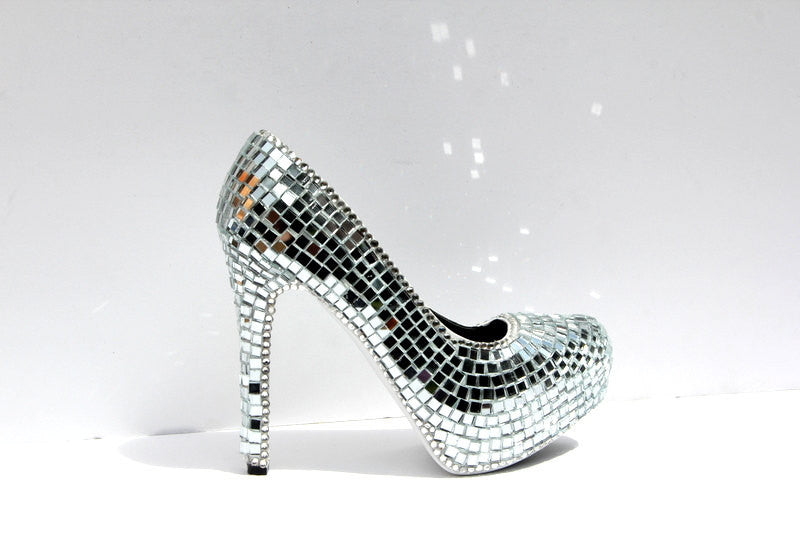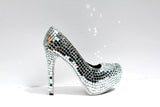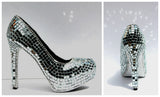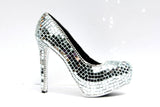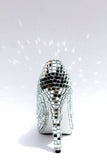 Shiny Disco Ball Mirror Ball Heels
Shiny Disco balls! It's the 1970's disco all over again!
Wow in these absolutely fabulous disco-tech silver mirror heels! There's no way that you won't be the center of attention, whether it be on the dance floor in the club, at your wedding, or out for a couple of drinks with your friends. There's nothing stopping you when you're in these high-fashion and over-the-top mirror ball heels.
You can choose the color of the soles you would like your glam heels painted in. Just message us with the color of your choice or for a little extra we can even paint something original on the soles to create a one of a kind look.
All shoes are made to order and take 4-6 weeks to make custom for just for you!
Please inbox us with any questions, we love to make new creations so please send us your ideas!
Thanks from the Girls at Wicked Addiction