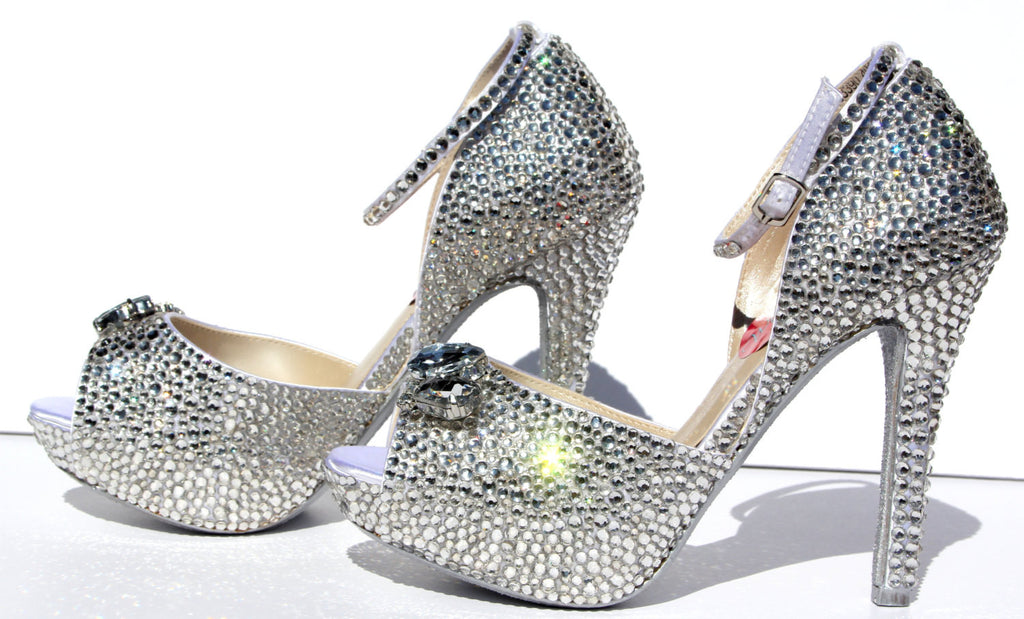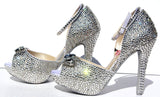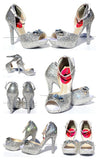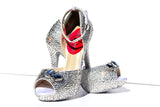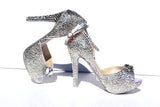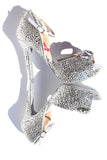 Swarovski Crystal Peep Toe Platform Heel
It's your day and we want you to feel like the beautiful princess that you are. Let us make a glamorous pair of crystal adorned shoes that are not only a compliment to your gown but also a memento of one of the greatest days of your life.
These shoes are covered in clear Swarovski crystals. The shoes that are pictured are a 4 inch heel with a small platform but we have several styles you can choose from just email us for details and we can send you over 50 styles you can select from for the perfect shoe for you.
Our shoes can be custom dyed to order as well so if would like your shoes in another color we can do this as well. We can also do these in other colored crystals.
THESE ARE MADE TO ORDER SO PLEASE ORDER IN AT LEAST 4-6 WEEKS IN ADVANCE
Dream wedding, dream shoes. I Do!!!
Thank you from the girls at Wicked Addition