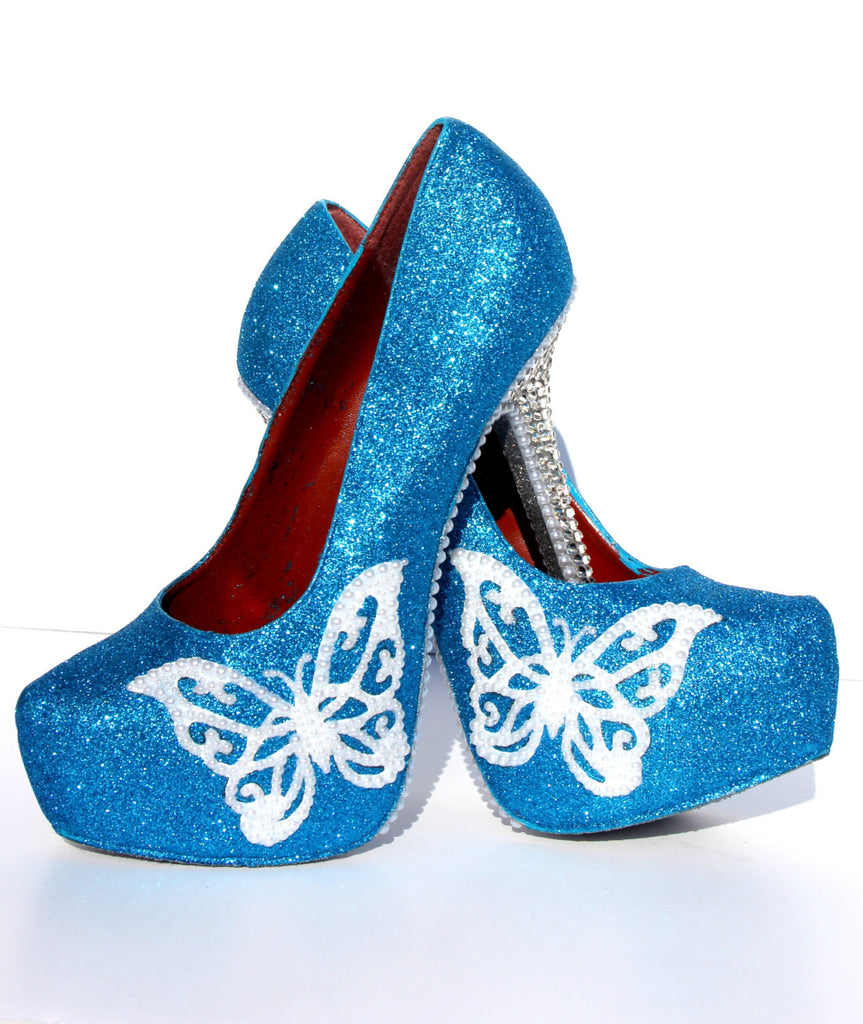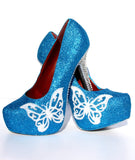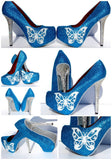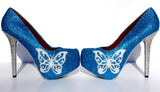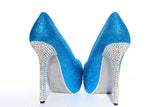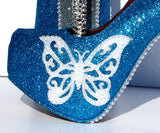 Turquoise Butterfly Glitter Heels with Crystals & Pearls
Turquoise Blue Butterfly Heels
That unforgettable and unmistakable turquoise blue that catches your attention immediately when seen across a crowded room inspired these elegant shoes. The with the elegance of the delicate pearl butterfly that is also adorned in glitter, with Swarovski crystals accent the white pearl crystal covered heel.
Colors can be changed to your liking and crystals may be used instead of pearls for a more colorful butterfly.
Please inbox us with any questions, we love to make new creations so please send us your ideas!
Thanks from the Girls at Wicked Addiction