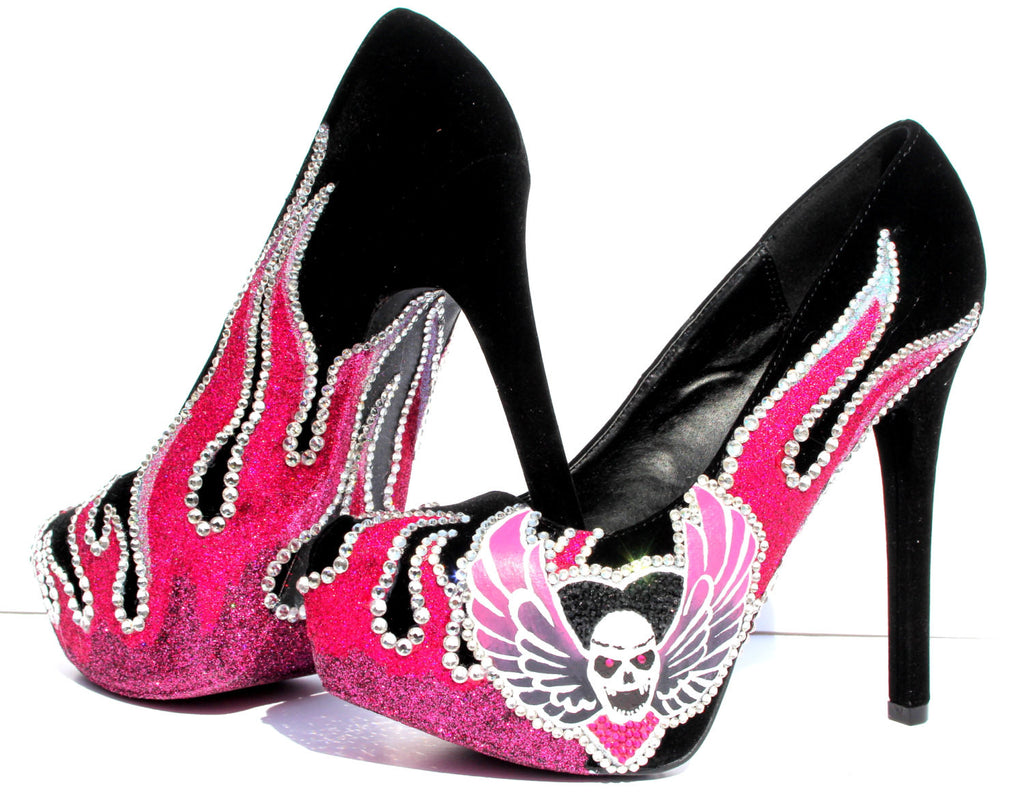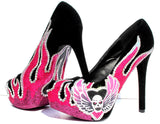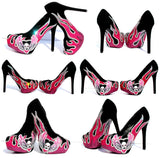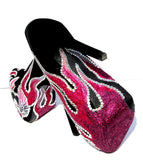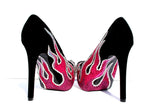 Crystal Skull & Pink Flame Heels
Are you a little sweet and sassy? Do you love a skulls and angel wings? Then these are the shoes for you. Made especially for those of you that one of a kind...these shoes are sure to get them talkin and gawking, and will definitely catch the eyes of all.
Adorned in crystals these shoes are hand-painted and covered in glittered flames, they have a skull with angel wings on a black and pink heart that is given one of a kind blingification and can be personalized with your name, or anything else you can dream up to make them your own!
Please inbox us with any questions, we love to make new creations so please send us your ideas!
Thanks from the Girls at Wicked Addiction