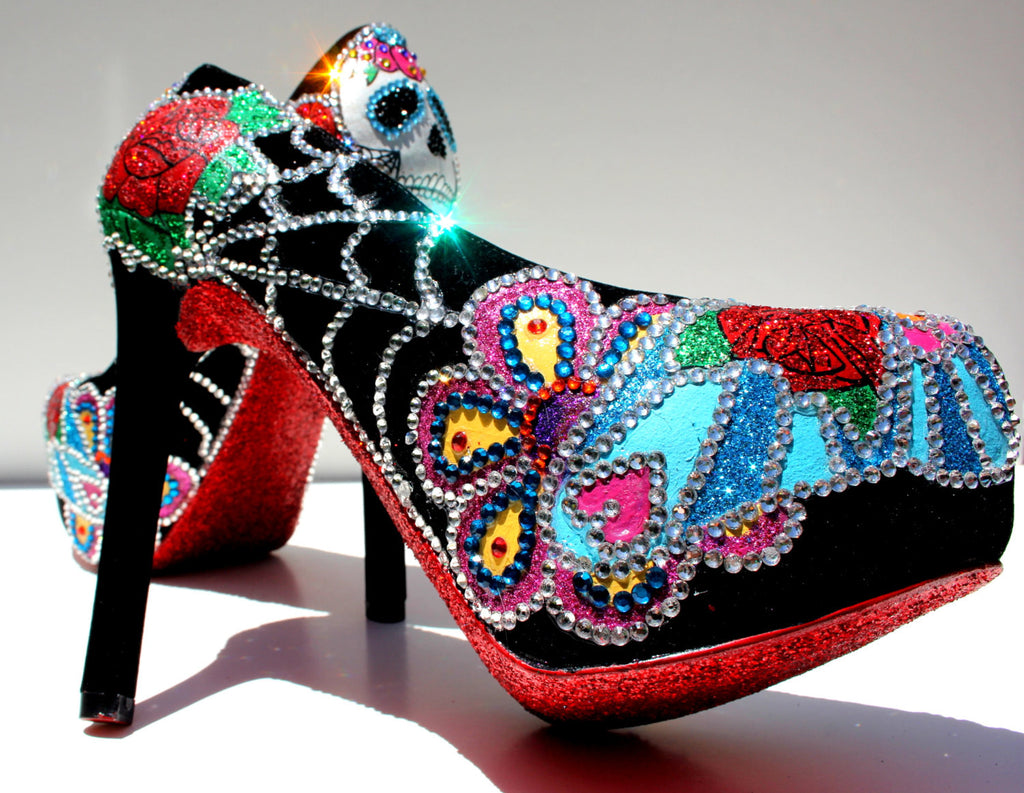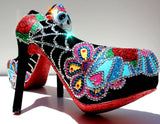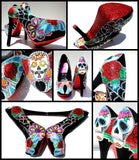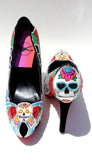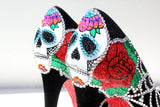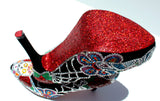 Day of the Dead Sugar Skull Heels
The Day of the Dead is a famous Mexican celebration and remembrance of our loved ones lost and their lives. Also Sugar Skulls are rising in popularity for there amazing beauty and style!
These platforms are inspired by a friends niece that loves sugar skulls and butterflies, So we designed them with a sugar skull butterfly, beautiful bright colored flowers, spider webs and decorative skulls. Underneath the 5 inch platform pumps is a bright red paint and over that is bright red glitter that is very well sealed like the glitter on the top of the shoes!
The glitter and Swarovski crystals accentuate the detailed artwork and bring the colors to life. Show your love of this famous holiday or show off your love of Sugar Skulls in shoes that are sure to be head turners. These shoes are hand painted and blinged out. It takes over 20 hours to create these amazing heels that are a work of art.
As said in the Mexican Spirit and Tradition ~ "Don't take anything lying down…even death!"
Please inbox us with any questions, we love to make new creations so please send us your ideas!
Thanks from the Girls at Wicked Addiction