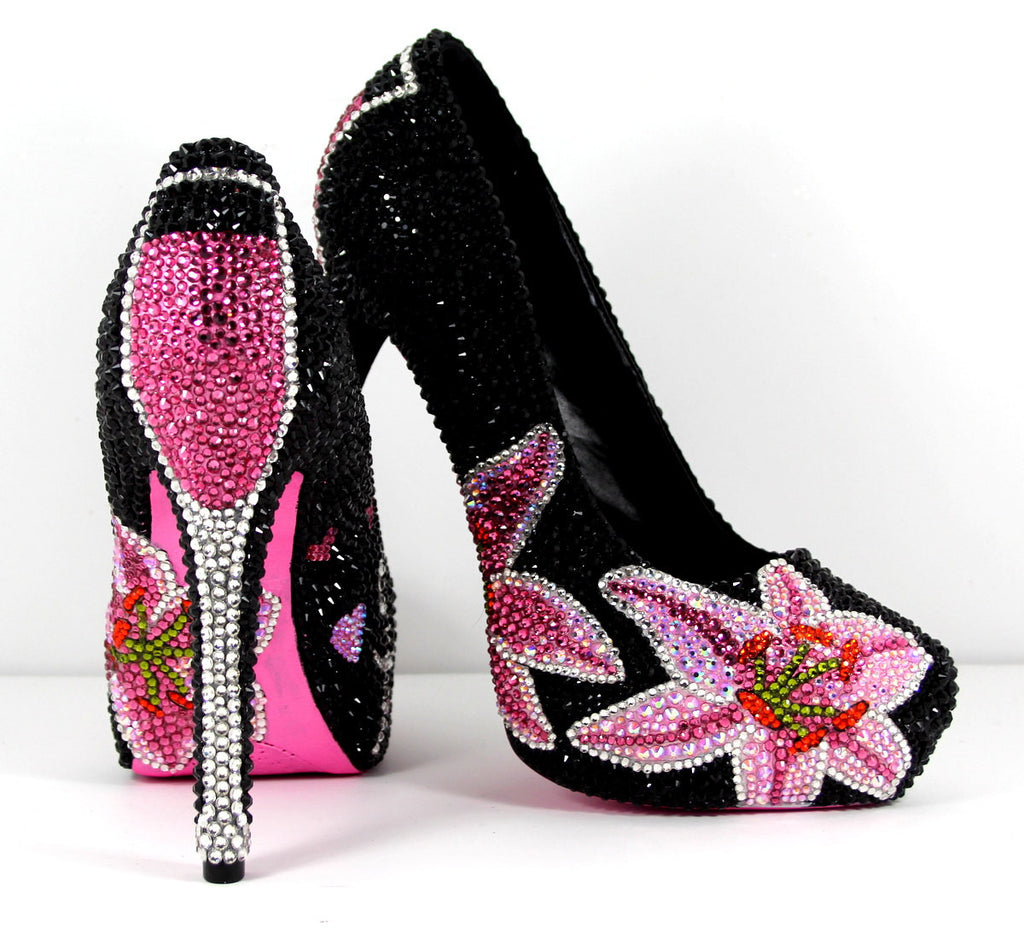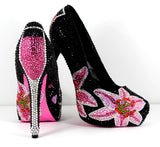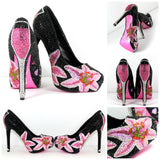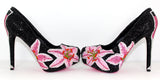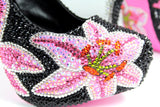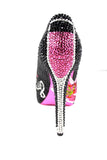 Stargazer Lily Swarovski Crystal Heel
These delicate and beautiful heels are like a dream.
They have a rich dark background made from black Swarovski crystals that makes the bold pink stargazer lilies made from a collage of Swarovski crystals stand out. These stargazer lilies delicately kiss the shoes along the toes and soles. Complete with a Champaign glass heel, these exquisite heels are made for the sweet and elegant.
Hand painted and encrusted with thousands of Swarovski crystals. These can be customized to your liking and we can create the shoes of your dreams. We take the your ideas and help you bring them to life. Whether it is for your wedding day or your birthday party we make the prettiest heels just for you.
** Please note: These shoes are very time consuming to make and are in high demand they can take up to 4 to 6 weeks to ship.
Please inbox us with any questions, we love to make new creations so please send us your ideas!
Thanks from the Girls at Wicked Addiction