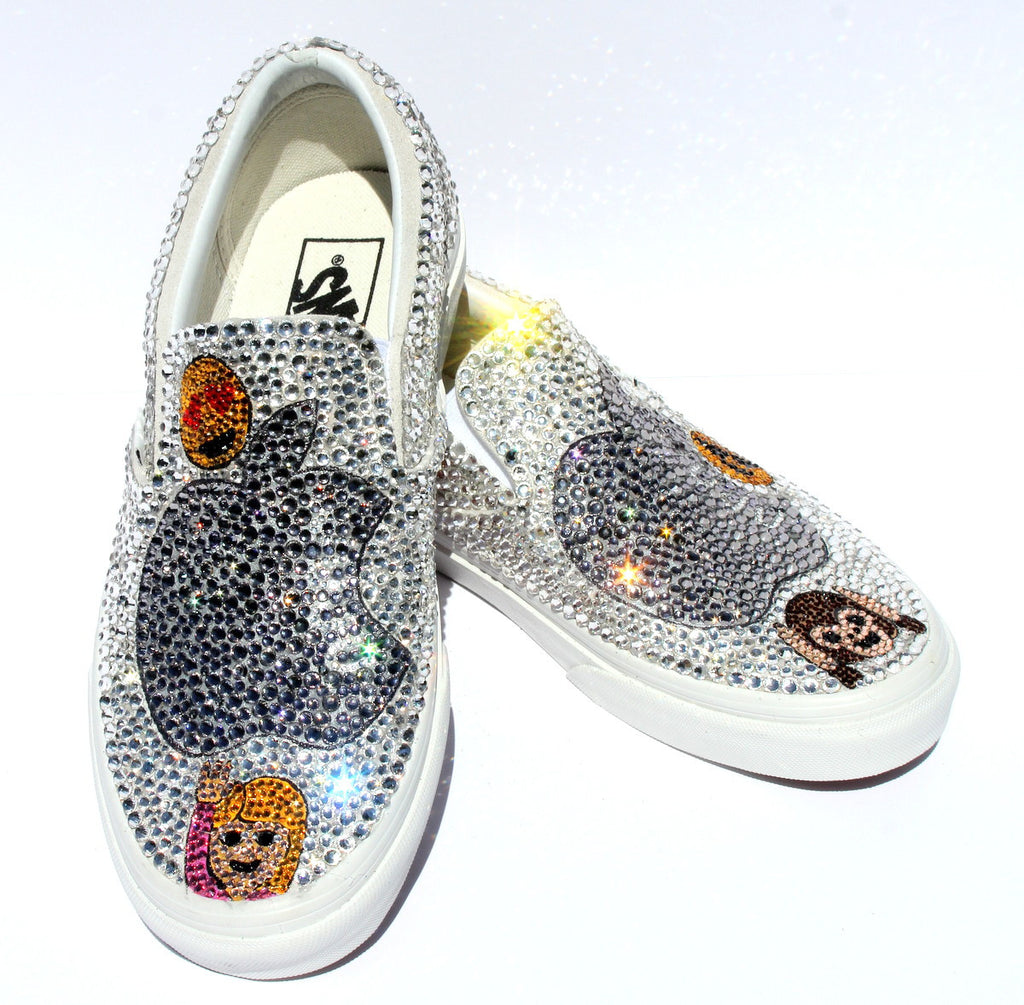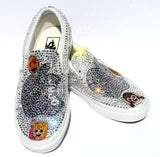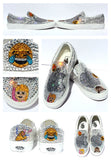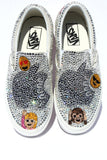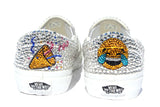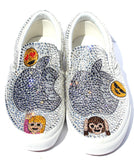 Swarovski Crystal Vans with Emojis of Your Choice
If your phone is like an extra limb to you, then you are probably already drooling over these fabulous crystal shoes!
These fabulous, crystal Emoji shoes are blinged to the max!
First, we add a coat of shinning silver to add the dimension of sparkle. Then, individual crystals are added to create the stunning design, which includes a blanket of silver crystals and the fun, bright emoji characters that you are used to seeing on some of your favorite techie toys. All in crystal!
We can literally add ANY variety of Emoji's, from "I love you" (love heart eyes) to an emoji in the bathtub and more. They will instantly be your new favorite party shoes or if you are an emoji hardcore fan, you should probably go for it and get these as bridal shoes for your wedding!
** Please note: These shoes are very time consuming to make and are in high demand they can take up to 4 to 6 weeks to ship.
Inbox us with any questions, we love to make new creations so please send us your ideas!
Thanks from the Girls at Wicked Addiction