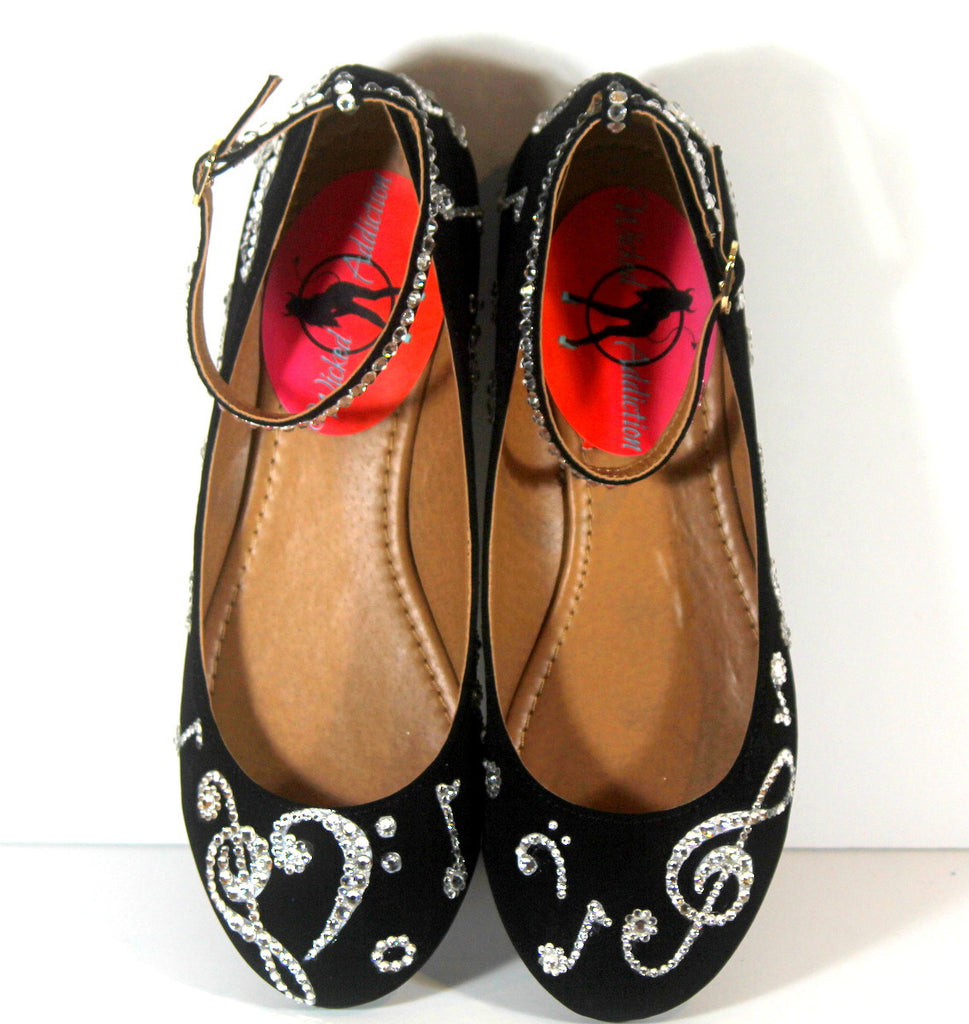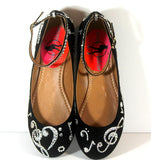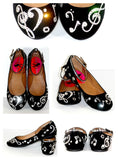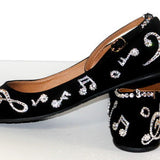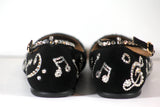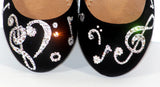 Black Music Note Ballet Flats: Swarovski Crystals
Is there music in your soul?
If you're a musician, singer or simply a music lover, these are the shoes for you! These pretty, black satin, ballet flats with ankle straps have sparkly music notes all over them. They are a great choice for bridal shoes, bridesmaid shoes, recital wear or prom! You could also wear these shoes to go to the opera, a musical event, or just living your lyrical life!
We've given these plain black flats a musical upgrade with the addition of hand painted glitter and individual Swarovski crystals to make the musical designs and embellishments on the ankle straps.

The shoes pictured and the ones that you will receive are MADE IN THE USA in limited quantities and are a Wicked Addiction original design. We pour our hearts and souls into designing and making our shoes! Please be wary of imitations!
** Please note: These shoes are very time consuming to make and are in high demand; they can take up to 4 to 6 weeks to ship.
Please inbox us with any questions, we love to make new creations so please send us your ideas!
Thank You!
The Girls at Wicked Addiction