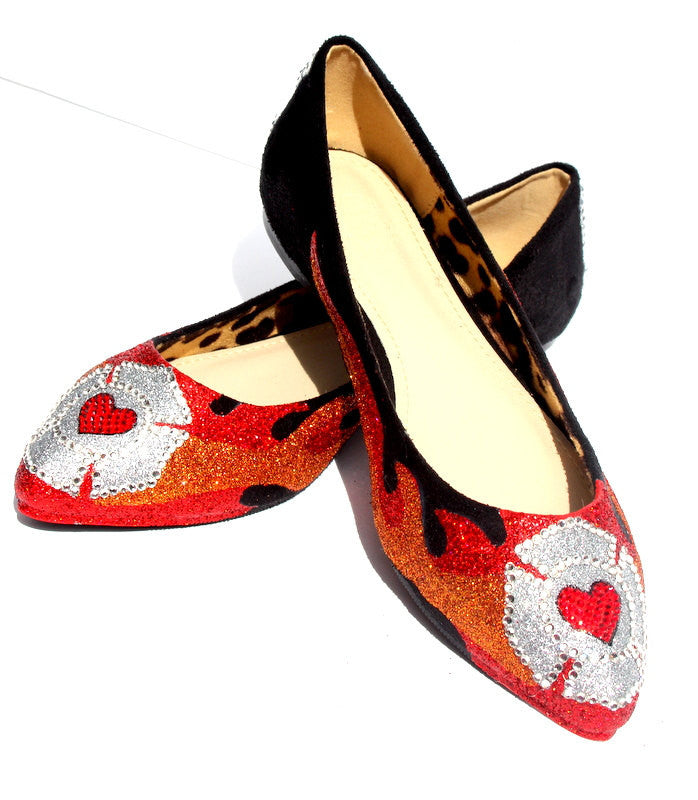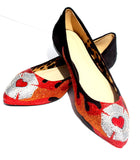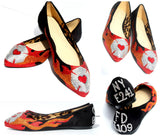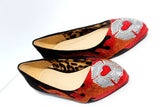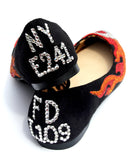 Firefighter Crystal Glitter Flats
Is your man or hubby a hunky fire fighter? Or do you want to honor your own Fire Department? Then these are made just for you!
These super cute flats are made with love to honor firefighters everywhere! They have glitter flames up the side and a Maltese cross on the front with a heart to show your love. On the heels you can add the firehouse number of whatever you wish.
Everything we do takes 4-6 weeks to complete.
Please inbox us with any questions, we love to make new creations so please send us your ideas!
Thanks from the Girls at Wicked Addiction