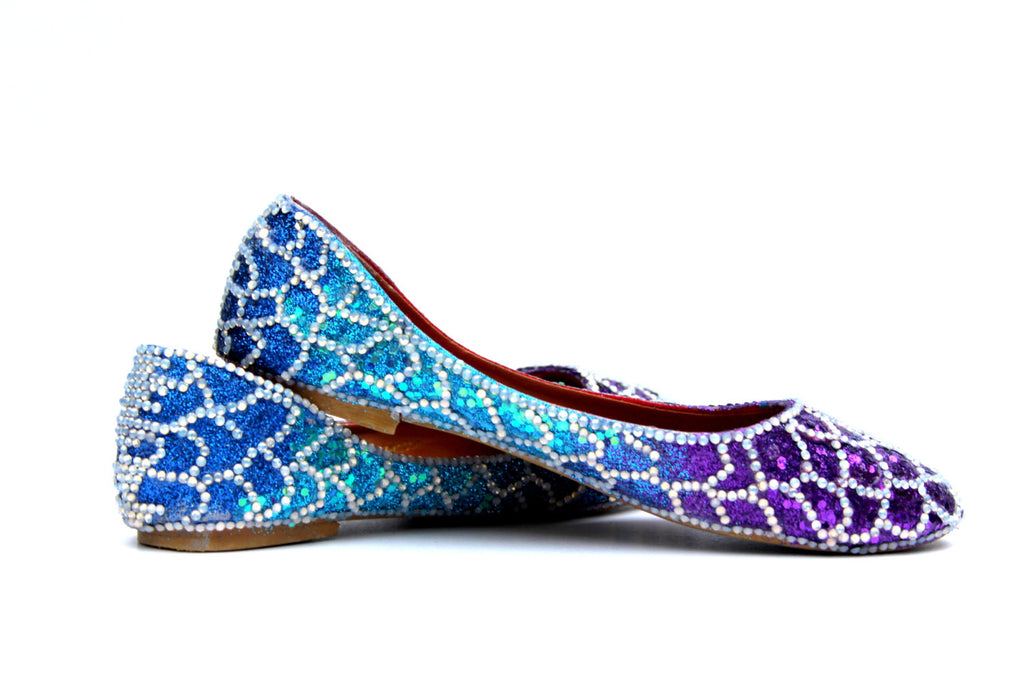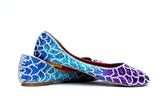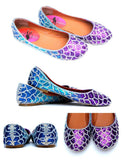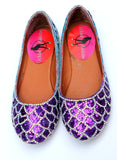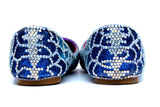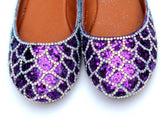 Crystal Ombre Mermaid Flats
A mermaid is a legendary aquatic creature with the upper body of a female human and the tail of a fish.
These fan favored shoes are hand-painted in blue and violet shades and are made to look like scales of a beautiful mermaid. The blue and violet shades of glitter set off the Swarovski Crystal accents that are applied to these one of a kind flats.
Let your love mermaids make a big splash anywhere you go.
.
** Please note: These shoes are very time consuming to make and are in high demand they can take up to 4 to 6 weeks to ship.
Please inbox us with any questions, we love to make new creations so please send us your ideas!
Please let us know if you have any questions.
We hope you love them as much as we do.
Thanks ~ The Girls at Wicked Addiction